Judgeyrself
New Member

Posts: 2
From: UK
Registered: Nov 2013

posted 11-09-2013 09:35 AM



---
Please could someone help me identify the following autograph.

I obtained this signed Skylab cover in 2004 and it was one of six cosmonaut autographs including Artyukhin, Sevastyanov and Nikolayev. Aside from one all the other cosmonaut signatures are on Apollo 16 or Apollo-Soyuz covers.

I've never been able to identify this signature and it's always intrigued me.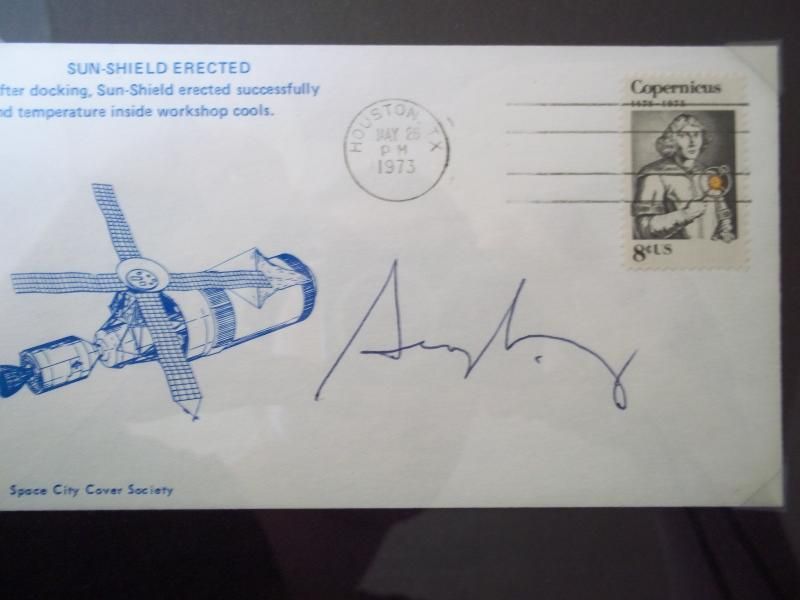 As you can see it is on a Skylab cover stamped 'Houston TX May 26 1973'.
Any help would be appreciated. Thank you.
Rocketman1
New Member

Posts: 1
From:
Registered: Sep 2012

posted 03-20-2014 01:03 PM




---
I am helping a fellow shuttle worker identify all the shuttle astronaut signatures she collected on a shuttle launch photo, and I'm having difficulty identifying one.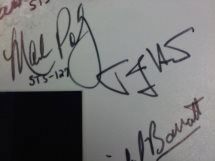 Hart Sastrowardoyo
Member

Posts: 2386
From: Toms River, NJ,USA
Registered: Aug 2000

posted 03-20-2014 01:36 PM




---
T. J. (Terry) Hart.