A test version of NASA's Orion spacecraft soon will make a cross-country journey, giving residents in three states the chance to see a full scale test version of the vehicle that will take humans into deep space.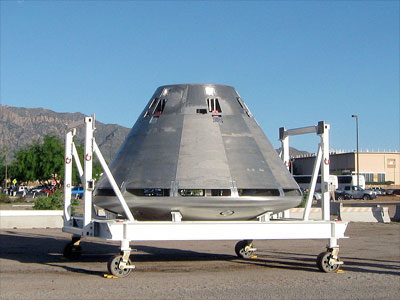 Credit: Wikipedia/AllenS
The crew module will make stops during a trip from the White Sands Missile Range in New Mexico to the Kennedy Space Center in Florida. The planned stops include:
Engineers, program officials, astronauts and NASA spokespeople will be available to speak with the media and the public.
The full-scale test vehicle was used by ground crews in advance of the launch abort system flight test that took place in New Mexico in 2010.
Orion will serve as the vehicle that takes astronauts beyond low-Earth orbit. The first orbital flight test is scheduled for 2014.