The newest member of the
Dream Chaser
management team is astronaut Steven Lindsey who will be joining the SNC Dream Chaser team in July as Director of Flight Operations.
Steve is the former Chief of NASA's Astronaut Office, which he ran for four years and is a veteran of five space shuttle missions, most recently commanding space shuttle mission STS-133.
In his new role at SNC, Steve will be responsible for activities related to flight testing, flight operations, and crew training.
Steve joins a select group of other former NASA personnel who have joined the Dream Chaser team, bringing to SNC extensive human spaceflight experience in the area of operations, safety, design, development, systems integration, and programmatics.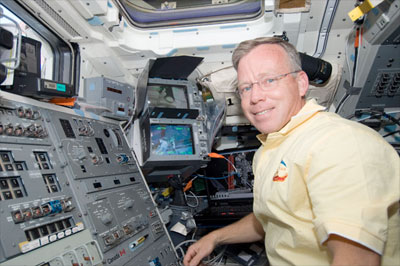 Commenting on the addition of Lindsey to the Dream Chaser team, fellow former astronaut, SNC Vice President of Space Exploration Systems and program executive for the Dream Chaser Program Jim Voss said, "I am very pleased that Steve has chosen to bring his vast human spaceflight experience to help us build a safe, reliable, and cost effective human spacecraft for our nation."
"Steve joins a talented group with broad experience base that includes expertise on multiple NASA and partner spacecraft and launch vehicles including the Space Shuttle, International Space Station, Orion, Soyuz, Mir, X-38, Progress, ATV, H-II Transfer Vehicle, Ares, and the Atlas V."