London based design office
Doshi Levien
, was invited by luxury ice cream brand
Häagen-Dazs
to design an ice cream cake for the 2012 holiday season. Their reply:
Ice Moon
(source:
Doshi Levien
)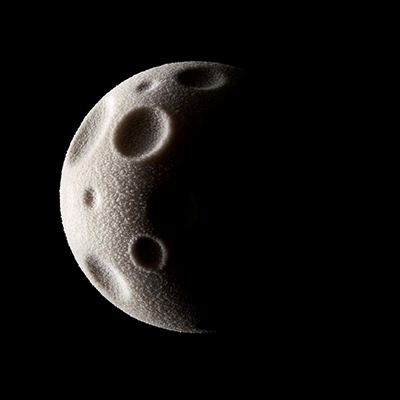 Your collaboration with Häagen-Dazs, why did you choose to work with Häagen-Dazs?
Nipa and I have a particular love for materials and processes, so the idea of working with moulded ice cream was irresistible. We love the ephemeral nature of ice cream and design to be eaten. It's something that appeals to the senses. The proposal from Häagen Dazs to design an ice-cream cake immediately caught our imagination.
What were the difficulties? How did you work with them?
Our concept is almost spherical so the ice cream has to be moulded in two separate parts and then put together without seeing the join. This has never been attempted before by Häagen-Dazs.
The second difficulty involves releasing the ice cream from the moulds without handling or destroying the shape.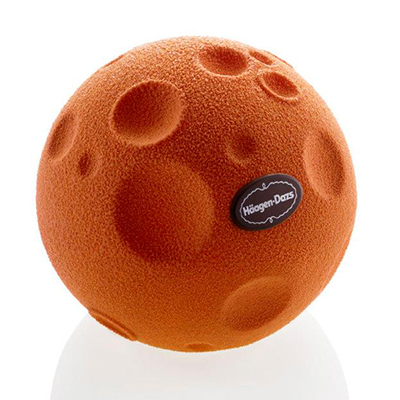 What did you keep in your mind?
The funny moments. We never had a design meeting before in which we ate the prototype.
Why did you choose this shape? Why did you choose a moon?
We imagined the shape and texture of an ice cream scoop being like the moon as in a famous childhood Bollywood song. We were reminded of the stop frame movie Le Voyage dans la Lune by Georges Méliès. We were inspired by Armenian surrealist Léon Tutundjian's relief work of 1929. We found some early examples of the 'Bombes' ice-cream that are near spherical.
The moon idea came from many different places and has elements of fantasy, adventure, imagination, it makes us dream and it's delicious.