Robert Pearlman
Editor

Posts: 27327
From: Houston, TX
Registered: Nov 1999

posted 02-15-2008 03:23 PM




---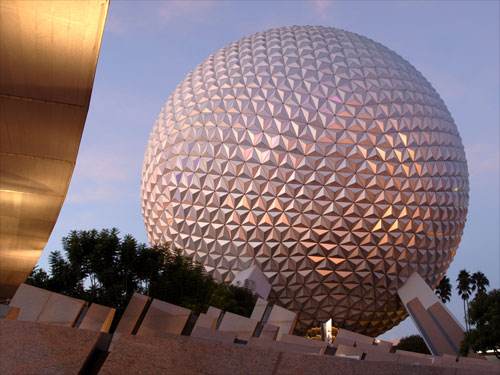 Walt Disney World resort reopened Epcot's Spaceship Earth today with changes and refinements installed during more than seven months of construction and detailing. From a Disney release:
quote:

---

Presented by Siemens, the relaunched Spaceship Earth looks on the outside like it did when Epcot opened a quarter century ago. But on the inside, Spaceship Earth has undergone changes since summer 2007 that will treat guests to an innovative "interactive" attraction with many new scenes, new costumes and set decorations, new lighting and special effects, a new musical score and narration, and a totally re-themed interactive post-show.

On a trip through time inside the Spaceship Earth attraction, guests discover how each generation of mankind has invented the future for the next generation, and how the spirit of innovation has moved people from caves to the cosmos.

During the journey, new scenes depict: a family in the late 1960s viewing the moon landing on television...

---
Interestingly, the new scene replaces Walt Disney, who previously appeared on the TV, with another 'Walt', Walter Cronkite, who narrated the attraction during an earlier revision (the new narrator is Dame Judi Dench).