Final Flight 2016 Commemorative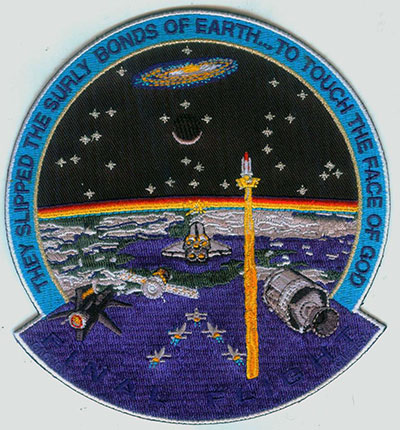 The spacecraft sail into the unknown, a new dawn signifies the artists' belief that their souls live on. The launching shuttle represents the Return to Flight as well as a vehicle lifting into the "Missing Man" formation. The Moon, Andromeda Galaxy and stars await further exploration. The rising Sun is a five point star. If you follow the lines of the spacecraft from the Sun, together they represent the Astronaut Symbol.
Challenger STS-51L 30th Anniversary Commemorative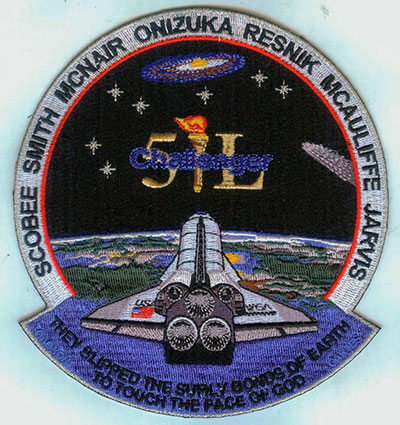 Inspired by the Final Flight patch, the design pays tribute to the final crew of the Space Shuttle Challenger. The torch representing the search for knowledge, it illustrates that their flame still burns bright.
These designs were created by Tim Gagnon of Titusville, FL and Jorge Cartes of Madrid, Spain.
Order Now: Your price is $10 each for the patches. Shipping via USPS Priority Mail: $10 domestic USA; $25 for International. Orders can be combined.
If you know of a non-profit whose mission is space science education, please make them aware. They will receive a discount for bulk orders.
Please print and send in this form along with your payment. Or you can pay via PayPal and add 5% to your total to cover fees. If you choose this option, please include your mailing address and email me the completed form.
You must submit your paid order no later than Jan. 31, 2016.