spaced out
Member

Posts: 2654
From: Paris, France
Registered: Aug 2003

posted 05-19-2011 12:28 PM




---
The ninth (and last) in my series of my Grumman Lunar Module patches (as discussed in this thread) is now ready: LM-5, better known as the Apollo 11 Lunar Module "Eagle".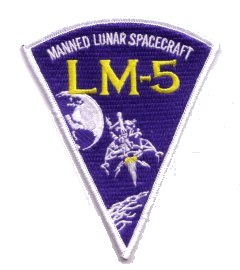 The patch is fully-embroidered and measures 4" x 4 5/8".
Of course this also means that the full set of nine patches is now also available.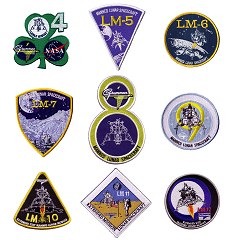 Pricing of the set is the same as for the individual patches, with the same reduced price offer if you buy a second complete set. Note that if you have already bought a complete set of patches individually and now wish to buy another complete set I will of course offer you the same reduced price. Please contact me directly in this case.
If you want to buy a set of these patches, or any individual patch, please go to the Replica Store page of my CrewPatches.com site.
As before, worldwide delivery of these patches is included for free as an introductory offer.