posted 01-29-2006 11:41 PM




---
Aloha all...

I had the pleasure of attending The Challenger Memorial Event at The Ellison Onizuka Space Center today here on The Big Island. The event was attended by many.

Ellison Onizuka was born and raised here in Kona and is truly a local hero. He and the others who gave their lives for the exploration of space were all in our hearts and minds especially today.

Each January a NASA astronaut comes to the Big Island (Hawaii) for a local science fair in Hilo and a Challenger Commemoration Event at The Onizuka Space Center, located at The Kailua-Kona Airport.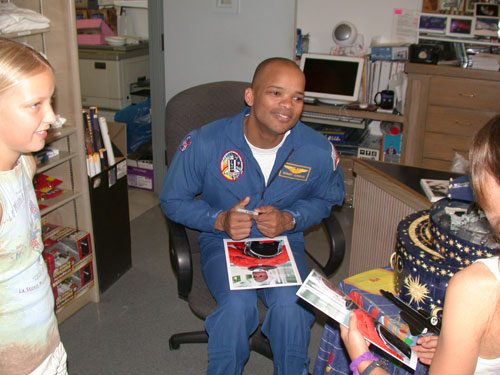 This year's astronaut was Mission Specialist Robert Curbeam (STS-85,98). Robert is a great speaker, and real good with the kids.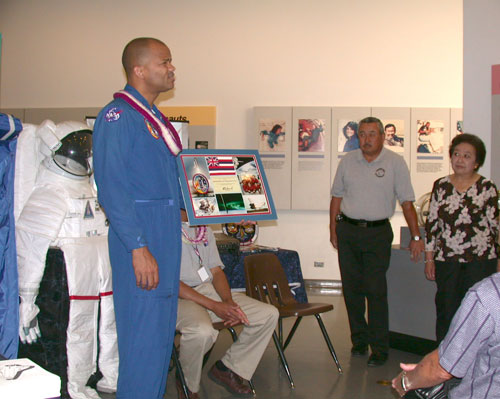 Astronaut Curbeam presented to Ellison's brother and the Space Center a montage from STS 85 with a flown Hawaiian state flag. He also showed a video of STS=98 and his accomplishment of installing the Destiny Lab onto The ISS.
Yesterdays local newspaper headlined "Rembering Challenger" and Ellison. On the front page was a photo of Astronaut Michael Fincke who was here last year. Of course standing right next to Michael in the photo is your's truely, BigWaveDave ....yup ...waiting to get an autograph ...... imagine that!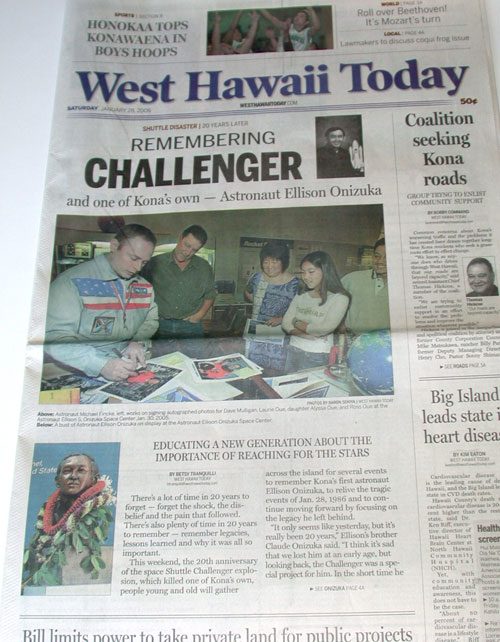 Just can't help myself!!
Take care,
Dave
[This message has been edited by collectSPACE Admin (edited January 29, 2006).]
[This message has been edited by BigWaveDave (edited January 29, 2006).]