Apollo-Soyuz
Member

Posts: 868
From: Shady Side, Md
Registered: Sep 2004

posted 04-21-2012 10:59 AM




---
Space Cover of the Week, Week 158 (April 21, 2012)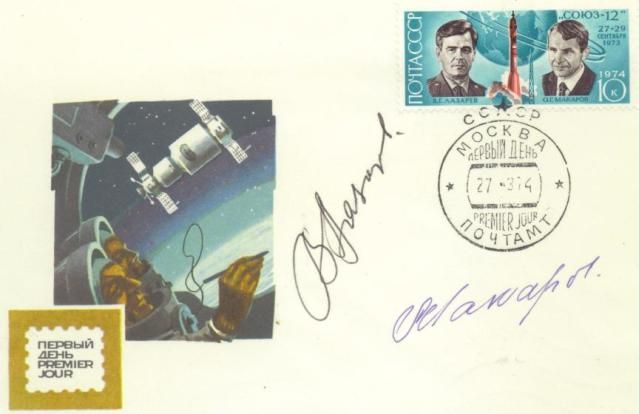 Space Cover #158: Soyuz 12

The Space Cover of the Week is a Russian first day cover of Scott #4176; Gibbons #4261, issued on March 25, 1974 to commemorate the Soyuz 12 mission.

Soyuz 12 was launched on September 27, 1973 on a manned test flight of the redesigned Soyuz spacecraft that was to provide greater crew safety in the wake of the Soyuz-11 accident. The flight marked the return of the Soviet's to manned space operations after the 1971 accident. The crew capacity was decreased from three to two cosmonauts to allow space suits to be worn during launch and landing. Cosmonauts Vasily Lazarev and Oleg Makarov both making their first flights spent two days in space testing the new craft. Soyuz 12 landed on September 29, 1973 after a 47 hour 15 minute 32 second flight.
------------------
John Macco
Space Unit #1457