streetsnake
Member

Posts: 138
From: Ohio
Registered: Oct 2012

posted 03-24-2019 04:54 PM




---
I spent quite awhile trying to figure out all the patches I have. The below are ones that I could not find info on or wanted to make sure I was correct in my identification.

In particular, the two NASA patches I believe are the rarer ones but wanted confirmation.

Chris Spain helped me years ago but I have since lost those emails. Thank you.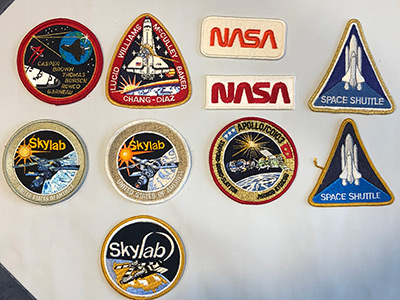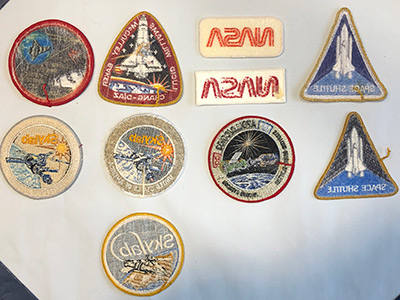 Liembo
Member

Posts: 493
From: Bothell, WA
Registered: Jan 2013

posted 03-25-2019 11:35 PM




---
Top row: all likely A-B Emblem, though the rounded corner NASA worm logo patch could be Lion Brothers.

Middle row: Skylab: Lion Brothers, Skylab: Unknown, ASTP: A-B Emblem, crew version, Shuttle: unknown

Bottom row: Skylab: Unknown (but I have always felt it was from Cape Kennedy Medals)

Apollo 16: Unknown, 3", possibly CKM
spaced out
Member

Posts: 3087
From: Paris, France
Registered: Aug 2003

posted 03-26-2019 02:16 AM




---
Agree with Liem above.

NASA worm logo with rounded corners looks to be a Lion Brothers version - these are uncommon and were used by the astronauts.