Robert Pearlman
Editor

Posts: 45104
From: Houston, TX
Registered: Nov 1999

posted 02-20-2019 01:54 PM




---
In the spirit of the "100 Days in Space" NASA astronaut patch, which itself is based on the Mach 25 patch (and its spinoffs), there is now a "One Year on ISS" patch.

The patch was photographed on Mike Fincke's blue flight suit. Fincke has logged 374 days on the International Space Station out of his 381 days in flight over the course of three missions to date.

Other astronauts eligible to wear the patch include Peggy Whitson, Jeff Williams, and Scott Kelly.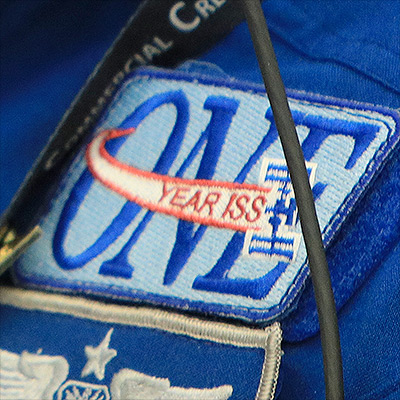 Hart Sastrowardoyo
Member

Posts: 3450
From: Toms River, NJ
Registered: Aug 2000

posted 02-21-2019 07:14 AM




---
So Scott Kelly really will look like he's wearing a NASCAR jacket, if he adds this and keeps all his other patches on it. If he hasn't already, he needs an original Expedition 46 patch as well as a green STS-103 emblem.
dcfowler1
Member

Posts: 98
From: Eugene, OR
Registered: May 2006

posted 11-26-2020 01:48 PM




---
This video shows Mike Fincke with an ISS One Year patch in the Mach-25 style: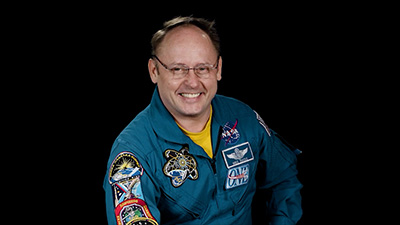 Editor's note: Threads merged.