Robert Pearlman
Editor

Posts: 39207
From: Houston, TX
Registered: Nov 1999

posted 02-21-2018 01:28 PM




---
Brickmania, which makes unofficial custom model building kits using LEGO brand bricks and parts, has three new sets for sale under the theme "Space Race."
Time for our Space Race theme! When NASA sends astronauts into space, an incredible team of people are required to make the mission a success.

The Mercury Control Center is a real to life build, featuring a crazy 16 custom-printed minifigures, 34 additional custom parts - making this Brickmania's biggest amount of printing per kit ever.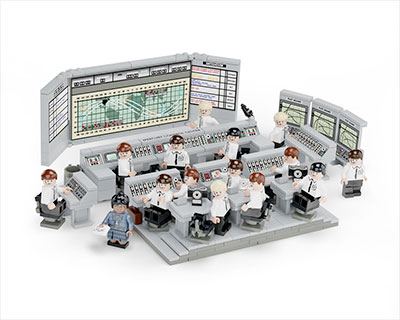 Friendship 7, which would be launched using the Mercury-Atlas 6 rocket, is one the most famous and well known missions to space. Yitzy Kasowitz has faithfully captured the Friendship 7 in this brand new Brickmania kit, featuring a custom John Glenn minifigure, printed elements, and much more.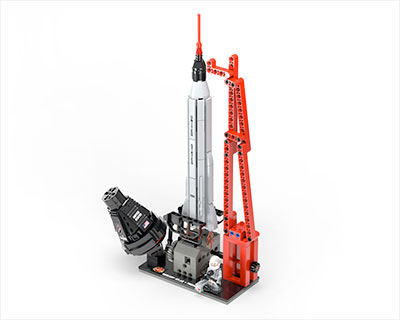 Aside from being a distinguished pilot, John Glenn would be elected to four terms in the U.S. Senate. Glenn would return to NASA in 1998 aboard the Space Shuttle Discovery, becoming the oldest person to ever fly into space. Lando has created this amazing minifigure - order while supplies last!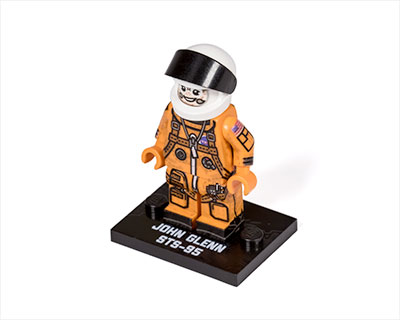 As custom sets, they are not inexpensive. The Mercury Mission Control is $460, Friendship 7 is $205 and the John Glenn minifigure is $35.
Robert Pearlman
Editor

Posts: 39207
From: Houston, TX
Registered: Nov 1999

posted 04-13-2018 09:11 AM




---
Brickmania has added more sets to its "Space Race" line of unofficial LEGO kits. In addition to X-1 and X-15 rocketplanes, the sets include:
In 1961, the Vostok 1 capsule delivered by the R-7 rocket enabled Yuri Gagarin to be the first person to successfully orbit the Earth and return safely.

Pioneer 10 marked the first attempt by humanity to send a probe beyond the Asteroid Belt, a region of our solar system that exists between the orbits of Mars and Jupiter. This incredible journey sent Pioneer 10 to chart Jupiter, making it the first probe to collect data on the giant planet.