Ben
Member

Posts: 1843
From: Daytona Beach, FL
Registered: May 2000

posted 03-16-2007 04:09 PM




---
I thought this one was definitely worth a post:

Glenn Johnson's RealSpace Models has unveiled a 1/144 model kit of Ares 1 based on all current specs.

I think it is the first such kit so far.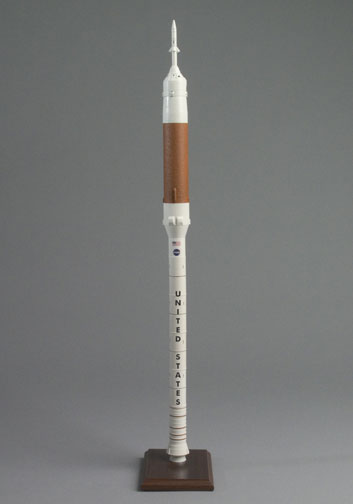 From Glenn's post announcing the model on the Yahoo! Group space-modelers:
The model is the result of working closely with an engineer who is involved in designing the real thing. It is the most current configuration of the vehicle. The kit comes with a choice of either the Lunar Orion configuration or the ISS Orion configuration (there is a difference in the service module).
divemaster
Member

Posts: 1341
From: ridgefield, ct
Registered: May 2002

posted 03-17-2007 09:43 AM




---
And I will add that Glenn Johnson probably makes the highest quality resin kits in the US.

Just remember, they're resin, not injected molded plastic.