On Thursday, Sept. 10, 2009, ATK Space Systems conducted their
first horizontal, stationary firing
of a five-segment solid rocket motor, Development Motor-1, or DM-1.
The test was originally done in support of developing the Ares family of launch vehicles, but the data collected is now applicable to NASA's Space Launch System heavy-lift rocket.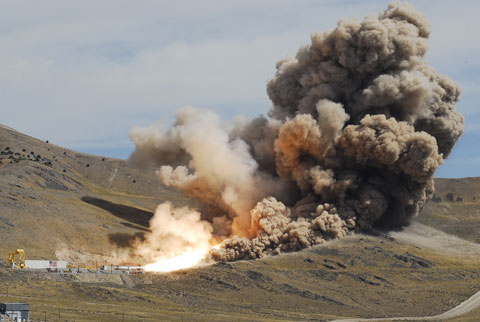 An interesting byproduct of the test was the geographical change when 50 cubic yards of sand was transformed into a "shimmering" glass field.
Four dump truck loads of sand were placed over the aft end of the test stand as a thermal protection barrier to the concrete test pad. The intense temperatures, which escaped the motor at Mach 3, penetrated the sand six inches deep, which created a glass field in the wake of the plume.
Similar glass fields were created with each horizontal test fire of four and five segment solid rocket motors.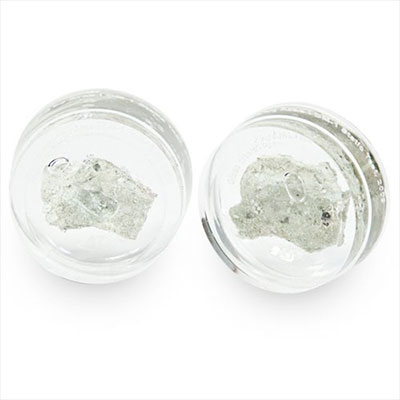 ATK collected some of the glass after the DM-1 test fire and had it embedded in acrylic to become a unique memento of the event. Originally these 2.25-inch diameter displays were given to VIPs and the press, but a limited number are now available for sale to the public through the SPACE.com store.
The offer is part of a new partnership between SPACE.com and ATK. SPACE.com's parent company, TechMediaNetwork, is headquartered in Ogden, Utah, not far from the Promontory test stand where the DM-1 test took place.