To commemorate the remarkable achievements accomplished during the 30 years of the space shuttle program, Fisher Space Pen Co. is announcing a new Space Shuttle Commemorative Edition Pen and Coin Set. This keepsake set pays tribute to each of the space shuttle orbiters in the fleet and the coin colorfully commemorates the final shuttle patch.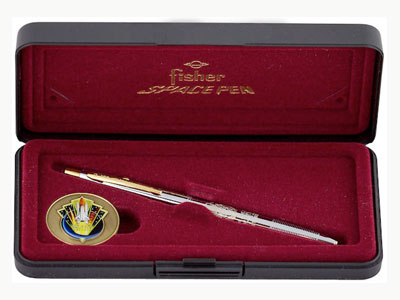 "The Space Shuttle Commemorative Pen and Coin Set was designed as a cherished memento to the dedicated individuals involved in the space shuttle program as well as a keepsake to remember the remarkable technological advancements developed during the past 30 years," said Cary Fisher, president, Fisher Space Pen Co. "My father developed the original Space Pen for the astronauts to use in space back in 1968. This pen, a keepsake version of the second original astronaut pen, is similar to the pens that the shuttle astronauts used on each and every flight."

The commemorative pen originally patented by Fisher, performs in the harshest of temperatures, in zero gravity and writes at any angle. Fisher Space Pens are precision assembled, hand tested and carry a lifetime guarantee.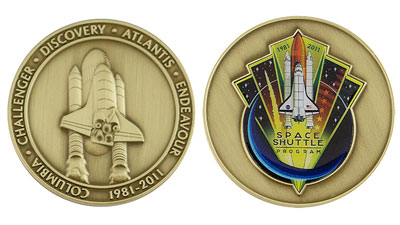 The Space Shuttle Commemorative Pen and Coin Set sells for $60.00, includes a custom keepsake box and is available on the Fisher Space Pen Co. website.