Robert Pearlman
Editor

Posts: 42981
From: Houston, TX
Registered: Nov 1999

posted 03-21-2008 05:33 PM




---
Stowed aboard the newly installed Kibo Experiment Logistics Module - Pressurized Section (ELM-PS) are two educational and cultural payloads that will return to Earth after approximately six month in space.

Space Life Experiment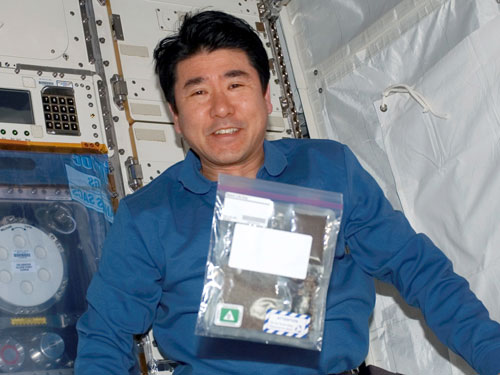 Included within the Space Life Experiment are water-flea eggs and seeds of two plants: morning glory flowers and a clover-like plant known as bird's-foot trefoil. Once returned to Earth, school children will observe the differences between them and the same organisms grown on Earth for the same length of time. The seeds and eggs are so small that a large amount of samples can be sent to space at once, so they will be able to distribute the samples to many schools and science museums.
Space Poem Chain DVD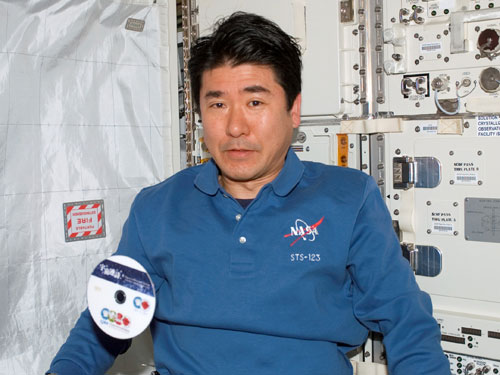 The Space Poem Chain is Japan's attempt to extend traditional chain poetry (renshi) to become a cooperative endeavor in which "everyone can think together about the universe, about the earth, and about life, transcending boundaries of nation, culture, generations, specializations, and roles."

From October 2006 through March 2007, JAXA accepted public submissions to create 24 poems. They received submissions from approximately 800 people, from both inside and outside of Japan, ranging in age from 8 to 98. The completed poem chain was then recorded on DVD and launched on STS-123.

The project however, did not end there. Between July 6, 2007 and February 8, 2008, JAXA compiled an additional series of 24 poems based on the title "There are Stars" written by poets in the Asia Pacific region. This Space Poem Chain will be launched on STS-124.

During the third phase of the project, JAXA is planning to compile a Space Poem Chain incorporating verses written by Japanese astronauts aboard Kibo during the long-term expeditions.