sputnik
New Member

Posts: 6
From: Switzerland
Registered: Apr 2006

posted 08-13-2006 06:19 AM




---
The first German in space, Sigmund Jähn on Soyuz 31 in November 1978, was wearing a Ruhla wristwatch. New in my space watch collection: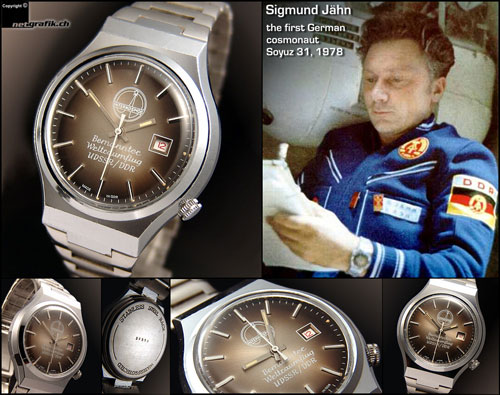 Here are two picture from the German "Raumfahrtausstellung":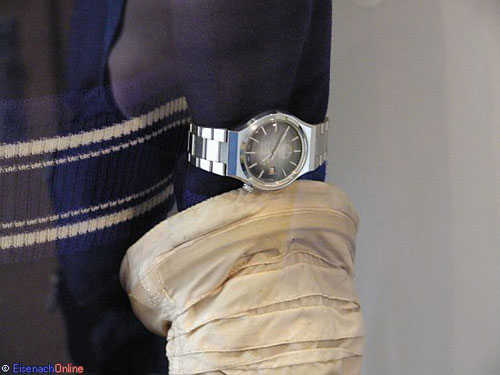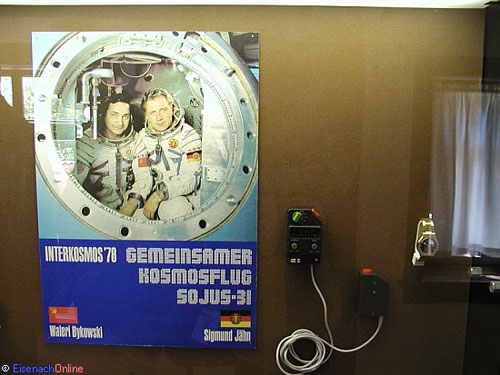 For the use outside the spacesuit they were using a Russian Poljot Shturmanskie Chrono.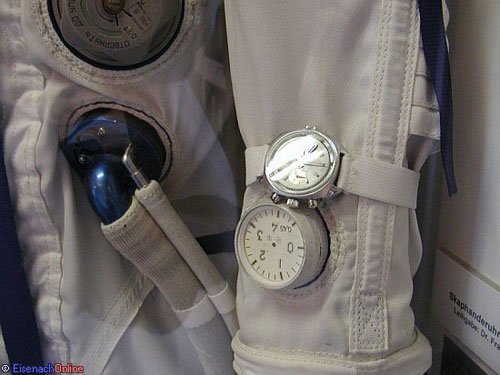 Philip
Member

Posts: 5619
From: Brussels, Belgium
Registered: Jan 2001

posted 10-16-2017 09:51 AM




---
45 mm diameter Poljot caliber 3133 chronograph was used between 1976 and 1983.
kyra
Member

Posts: 565
From: Louisville CO US
Registered: Aug 2003

posted 10-17-2017 10:37 AM




---
Did he fly three of these for gifts for those on Salyut-6 including his commander, Valeri Bykovsky?