Code 3 Collectibles debuts space line

October 8, 2002 — Collectors will soon be able to bring home part of the Smithsonian's National Air and Space Museum through a new line of authorized scale models. Launching this month, Code 3 Collectibles' Air and Space Collection will introduce three replicas including an Apollo astronaut, the lunar module, and the lunar rover.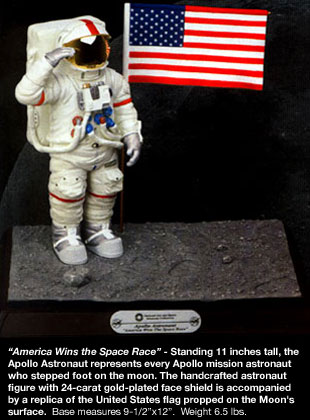 "We have been committed to creating collectibles that preserve the honor and history of America's heroes. From the firefighters that protect our neighborhoods to the astronauts that explore our skies, each replica that we develop is an authentic representation of an important piece of Americana," said Arnie Rubin, president of Code 3 Collectibles.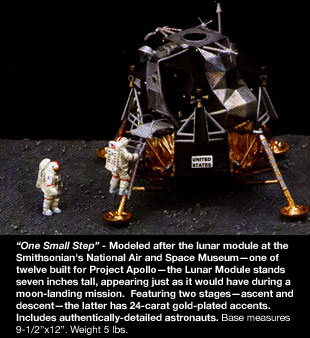 Each model is hand-casted and painted by Code 3 Collectibles' artists to replicate each scene, from the gold plated surface of the astronaut's face shield to the reconstruction of each lunar craft. All details have been authenticated by the National Air and Space Museum.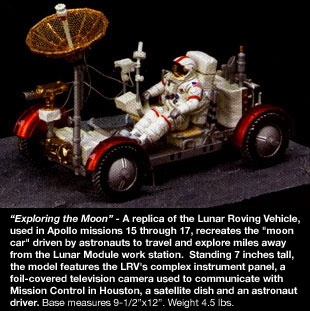 "We're proud to welcome the Smithsonian's expansive collection of historical artifacts to our growing assortment of collectibles," said Rubin.

The Smithsonian National Air and Space Museum Collection retails for $132 each and can be ordered from Code 3 Collectibles online or by calling 1-888-635-2333.


back to News



© 2018 collectSPACE.com All rights reserved.
Questions? E-mail contact@collectspace.com