Action Products, K'NEX preview space toys

February 11, 2001 — Action Products International and K'NEX Industries previewed their expanding space toy lines today at the American International Toy Fair hosted at the Javits Convention Center in New York City, NY.

Both companies met with collectSPACE to discuss their plans. These photographs from the show floor look at what each has coming to store shelves in the new year.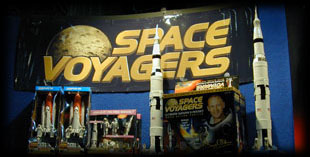 Action Products is continuing their Space Voyagers line with two new sets: Mini Voyagers International Space Station and the Apollo Moon Mission (not pictured).

Also new for 2001 will be three highly-detailed astronaut action figures: Space Shuttle EVA astronaut, an Apollo Lunar EVA astronaut, and International Space Station EVA astronaut with Manned Maneuvering Unit (pictured are 200% scale prototypes).



Release Date: June 2001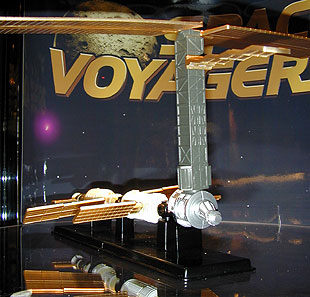 Mini Voyagers ISS (front view)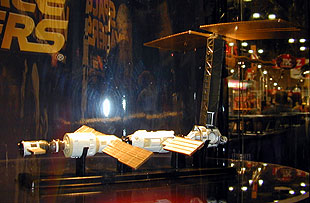 Mini Voyagers ISS (side view)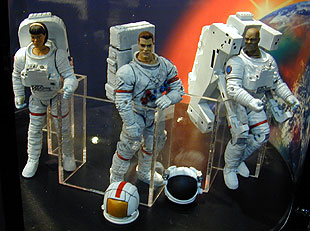 Action Figures (prototype set)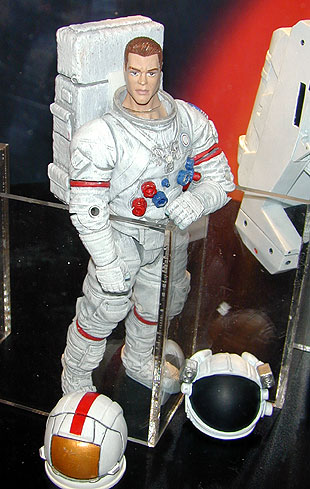 Apollo Lunar EVA figure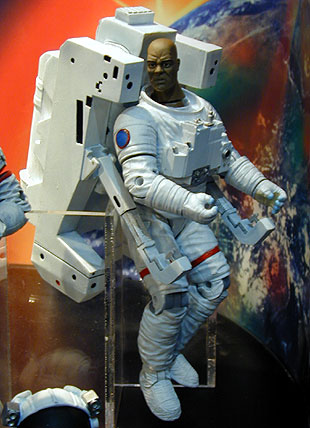 ISS EVA figure w/MMU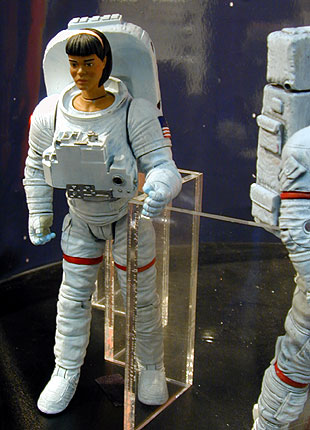 Space Shuttle EVA figure
---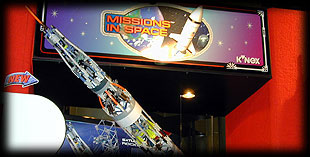 K'NEX is expanding their NASA-approved "Missions In Space" series with two Apollo-inspired construction sets: the Apollo 15 Lunar Lander and the Saturn V Rocket.

Both sets can be used to create alternate models: the Lunar Lander with Lunar Rover can be converted into the Apollo 15 Command and Service Modules (not pictured) while the Saturn V components can also be used for an Ariane rocket.



Release Date: July 2001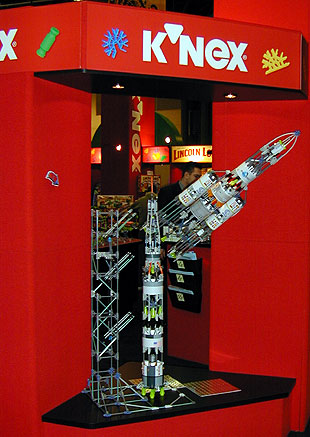 Saturn V / Ariane Rocket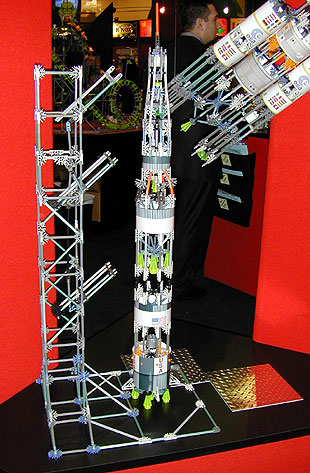 Saturn V (detail)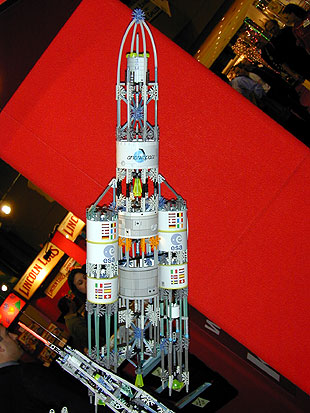 alternate Ariane (detail)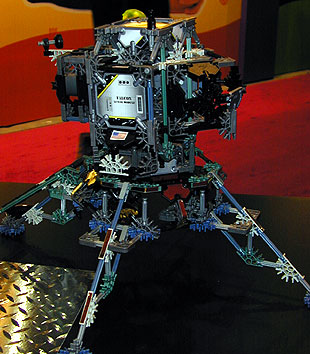 Apollo 15 Lunar Lander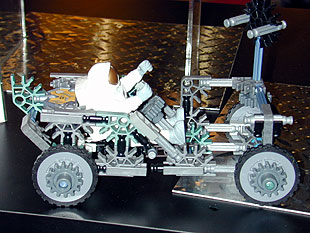 Apollo 15 Lunar Rover
back to News



© 2018 collectSPACE.com All rights reserved.
Questions? E-mail contact@collectspace.com