- collectSPACE Museum -


Artifacts
space flown and ground hardware

Autographs
who's who in space: first 25 years

Books
galleys, advanced reading copies

Medallions
flown and minted with flown metal

Philatelics
first day programs, flown stamps



| | | | | |
| --- | --- | --- | --- | --- |
| | ← Previous | • | Next → | |

Like this design? Click here and vote for #1 in collectSPACE's poll.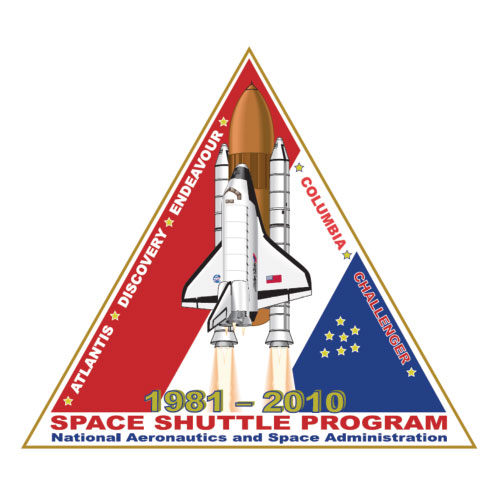 Artist-supplied caption:

My logo depicts on the left side our flying shuttles, on the right Columbia and Challenger that were tragically lost. The stars between the names represent the Challenger astronauts, the 7 clustered stars represent Columbia astronauts. Everything else is self explanatory 1981 - 2010 program duration, red, white, and blue - America colors.
| | | | | |
| --- | --- | --- | --- | --- |
| | ← Previous | • | Next → | |
Back to:
Space Shuttle Commemorative Patch Fans' Choice Poll

© 1999-2010 collectSPACE.com All rights reserved.
Questions? E-mail contact@collectspace.com