rjurek349
Member

Posts: 739
From:
Registered: Jan 2002

posted January 31, 2012 08:47 PM




---
I recently purchased a wonderful painting by a new (at least new to me) artist from NJ by the name of John Darvie. He does wonderful, abstract work...and, having been born on the day of the Apollo 1 fire, he also has an affinity for the space program. I purchased his homage/tribute painting to the crew of Apollo 1, titled "Apollo 1 Space Voyagers 1.0" that is an absolutely brilliant and moving piece.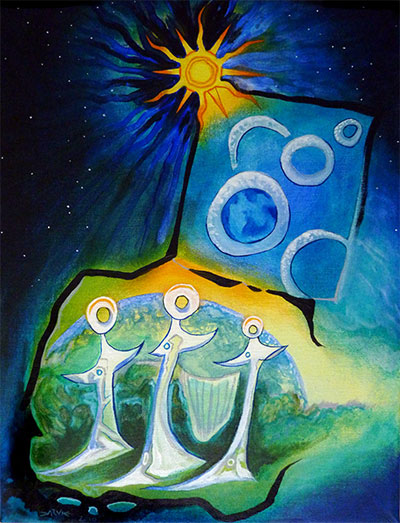 If you get a chance, check out his online gallery. It is really worth a look in the "space age" art section of the gallery (and in the other areas, too).
Keep an eye out on this one. In my emails with the artist, he is doing a series of Apollo, Shuttle, and SpaceShipTwo themed paintings soon...so there will be more...although I also find his Eclipse and Mercury rising to be very cool, too.