AirKing
Member

Posts: 27
From: East Yorkshire, England
Registered: Jan 2016

posted 07-08-2016 04:25 PM




---
This is my poster that has taken just over two years to be signed by 27. It has been signed by Walter Cunningham, James Lovell, Rusty Schweickart, Jim McDivitt, Dave Scott, Tom Stafford, Gene Cernan, Buzz Aldrin, Michael Collins, Alan Bean, Richard Gordon, Fred Haise, Al Worden, Charlie Duke, Ken Mattingly, Alexei Leonov, Vance Brand, Paul Weitz, Bruce McCandless, Jack Lousma, Sy Liebergot, Chuck Deiterich, Gerry Griffin, Glynn Lunney, Milt Heflin, Manfred Von Ehrenfried and Dee O'Hara.

For the Apollo missions 7, 8, 9, 10, 11, 12, 13, 15, 16 and 17 there are the mission dates and the call signs for the command modules and lunar landing. For the five missions that landed there are the latin name for the landing site. Where possible I also obtained further inscriptions.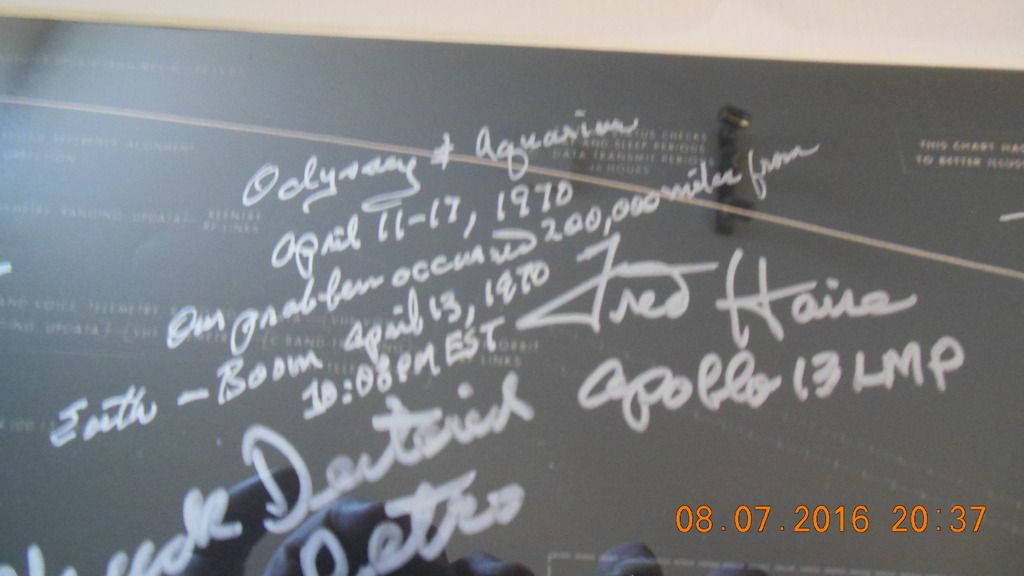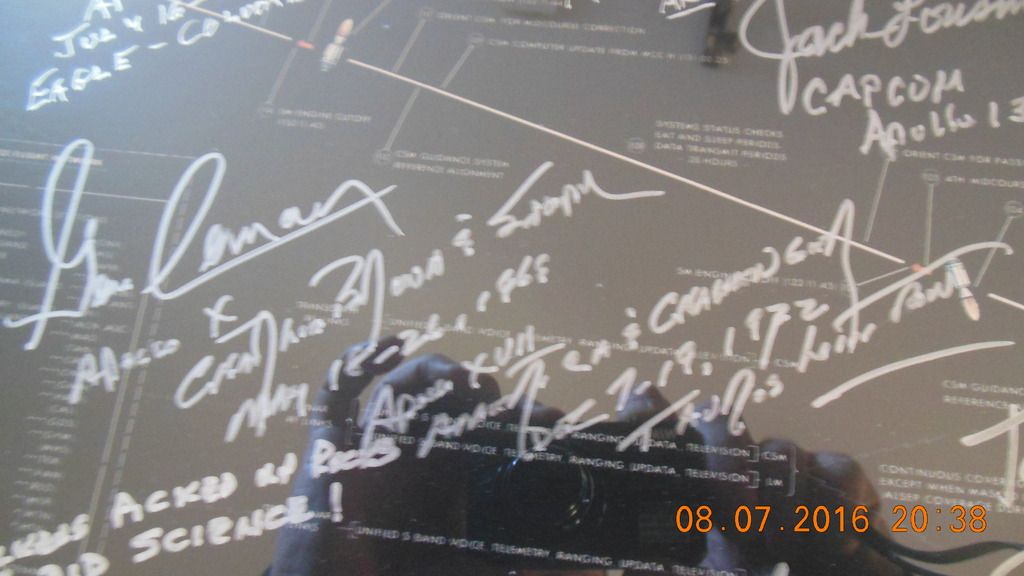 MrSpace86
Member

Posts: 1528
From: Gardner, KS, USA
Registered: Feb 2003

posted 07-11-2016 09:54 AM




---
This looks really nice!!

David C
Member

Posts: 470
From: Pasadena
Registered: Apr 2012

posted 07-11-2016 06:08 PM



---
Nice multi-signed piece, seems not to be a lot of love for these here from the crew completion "questers". I thought about getting Leonov to sign mine as a representative from the opposition, but held off in the end.