kosmo
Member

Posts: 388
From:
Registered: Sep 2001

posted 11-23-2012 06:09 PM



---
I just thought cS members would enjoy a look at William A. Anders Gemini spacesuit that is on display at The USS Monitor Center, at The Mariner's Museum in Newport News, Virginia. It is in a display with Alan Shepard's coveralls worn during the Apollo 14 mission.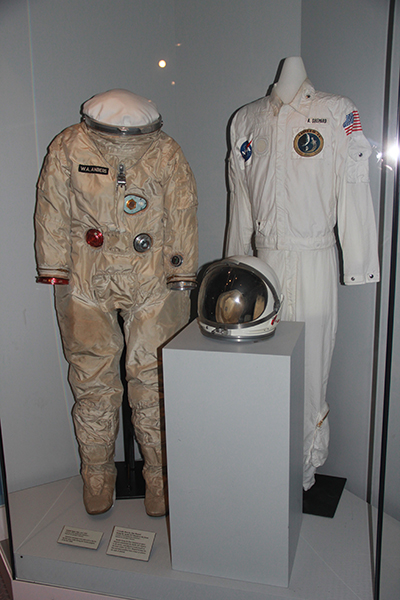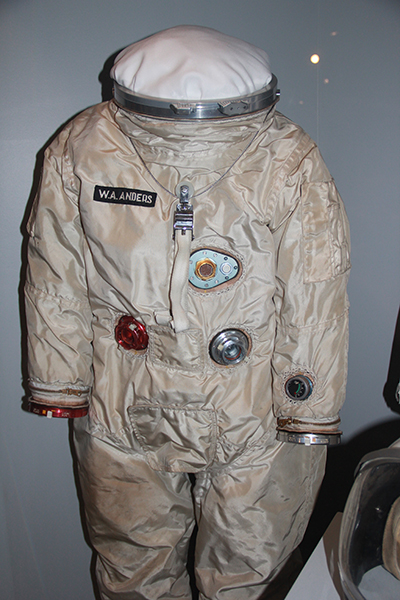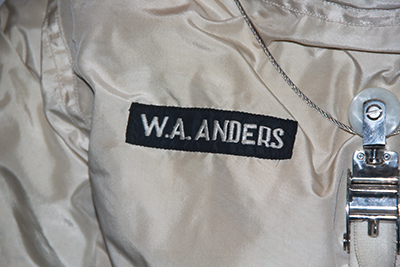 Fra Mauro
Member

Posts: 1587
From: Bethpage, N.Y.
Registered: Jul 2002

posted 11-27-2012 07:53 PM




---
Wow — I wonder how they wound up there. I'm surprised Anders suit was even preserved. Thanks for a great photo.