StarDome
New Member

Posts: 0
From: Cambridge UK
Registered: Mar 2012

posted 11-26-2009 05:26 PM




---
The Stockwood Discovery Centre in Luton, UK, is hosting and exhibition of space items, "Space Age, Exploration, Design & Culture", including a Lunar Sample Lucite disc, meteorites and a myriad of space items including a flown Soyuz suit.

I have loaned the museum some of my items (not as good as you guys, but not too bad though, I thought I had done a good enough job of helping them out. It is nice to see some of my stuff out as it is normally all packed away and seldom seen).

The museum and exhibition are well worth a visit if you are in the area.

The exhibition runs until the 7th February.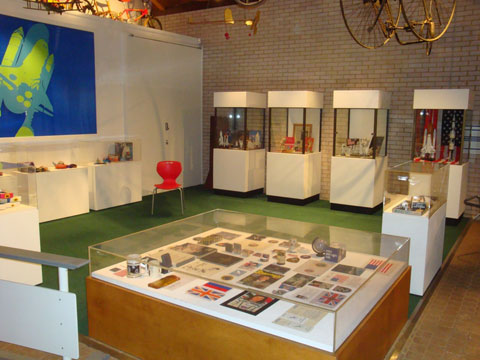 Tykeanaut
Member

Posts: 1624
From: Worcestershire, England, UK.
Registered: Apr 2008

posted 11-27-2009 03:03 AM




---
Looks good to me, will try and visit sometime before February.