WAWalsh
Member

Posts: 804
From: Cortlandt Manor, NY
Registered: May 2000

posted 03-02-2009 10:23 PM




---
Apparently, St. Cloud, Minnesota built its current high school in 1969 and named it in honor of current events (thankfully, going with Apollo over Miracle Mets or Woodstock). In front of the high school is an Apollo capsule that Sen. Durenburger arranged to have given to the high school in 1981. The plaque makes an indirect reference to the astronauts having used the capsule for training. Does anyone have a little more information on this?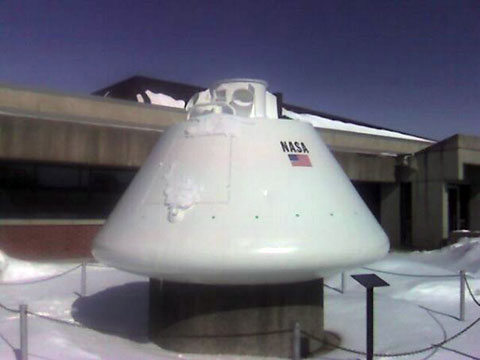 [photograph via Facebook]
AFGAS
Member

Posts: 89
From: Merritt Island, FL
Registered: Feb 2008

posted 03-03-2009 05:46 AM




---
That is new to me. The capsule looks like the ones used in naval training, like the ones at Florida's UDT museum.