heng44
Member

Posts: 3546
From: Netherlands
Registered: Nov 2001

posted 01-08-2022 03:01 AM




---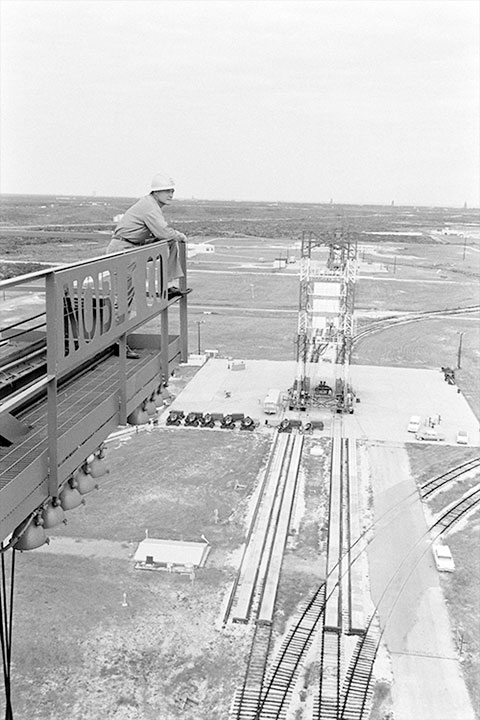 Astronaut John Glenn enjoys the view from the Noble crane at the top on the Pad 5 gantry at Cape Canaveral after an inspection of the Mercury-Redstone 1 booster in November 1960. Pad 6 can be seen below. MR-1 was unsuccessful because premature cut-off of the launch vehicle engines activated the emergency escape system when the vehicle was only about 1 inch off the pad. The Redstone settled back on the pad with only slight damage and only the escape rocket was launched. The flight was successfully flown as MR-1A a month later.
oly
Member

Posts: 1331
From: Perth, Western Australia
Registered: Apr 2015

posted 01-08-2022 04:06 AM




---
Yet another great image Ed, Thank you for sharing these unique behind-the-scenes samples.