heng44
Member

Posts: 3539
From: Netherlands
Registered: Nov 2001

posted 11-27-2021 03:13 AM




---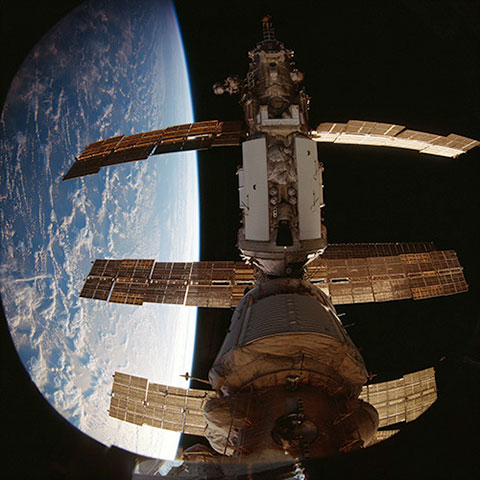 Space Shuttle Atlantis is docked to the Kristall module of the Mir space station, seen in the lower part of this STS-71 picture taken on July 1, 1995. At right angles with Kristall is the Kvant-2 module.
OV-105
Member

Posts: 871
From: Ridgecrest, CA
Registered: Sep 2000

posted 11-30-2021 01:53 AM




---
Other than the shot of Atlantis docked and then undocked taken from Soyuz I don't recall seeing that many photos of MIR from the shuttle.