NASA astronaut
Marsha Ivins
, a veteran of five space flights, has retired from the agency.
"Marsha's incredible depth of mission experience and technical expertise has been a tremendous asset to this office," said Peggy Whitson, chief of the Astronaut Office at NASA's Johnson Space Center in Houston. "We have relied on her expertise for years in many diverse areas, including but not limited to crew provisions, optimal hardware packing, human ratings development, vehicle habitability and orbiter preflight vehicle checks. Her expertise and dedication to NASA's mission will be sorely missed."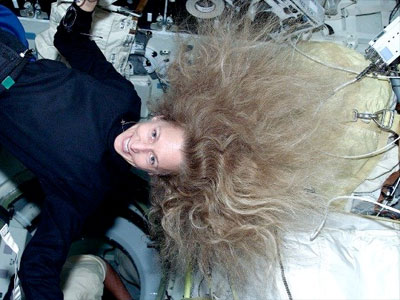 Ivins joined NASA in 1974 as an engineer. She worked on space shuttle displays, controls, man-machine engineering and the development of the orbiter's head-up display. She served in Johnson's aircraft operations as a flight engineer for the Shuttle Training Aircraft and copilot of the Gulfstream I.
Ivins was selected as an astronaut in 1984. She spent more than 1,300 hours in space during five shuttle flights: STS-32 in 1990, STS-46 in 1992, STS-62 in 1994, STS-81 in 1997 and STS-98 in 2001.
Ivins most recently worked within the Astronaut Office supporting the Space Shuttle, International Space Station and Constellation Programs.