Robert Pearlman
Editor

Posts: 43148
From: Houston, TX
Registered: Nov 1999

posted 01-11-2013 02:43 PM




---
NASA awards contract for ISS expandable module

NASA has awarded a $17.8 million contract to Bigelow Aerospace to provide a new addition to the International Space Station (ISS). The Bigelow Expandable Activity Module (BEAM) will demonstrate the benefits of this space habitat technology for future exploration and commercial space endeavors.

"The International Space Station is a unique laboratory that enables important discoveries that benefit humanity and vastly increase understanding of how humans can live and work in space for long periods," NASA deputy administrator Lori Garver said in a statement released on Friday (Jan. 11). "This partnership agreement for the use of expandable habitats represents a step forward in cutting-edge technology that can allow humans to thrive in space safely and affordably, and heralds important progress in U.S. commercial space innovation."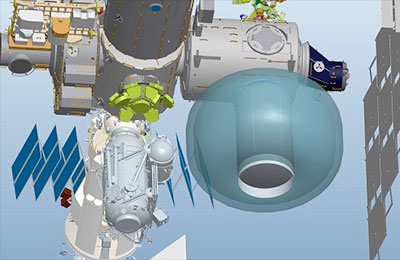 According to Space News, the inflatable space habitat, which is similar to the Genesis-model prototypes Bigelow launched in 2006 and 2007, could be used for extra storage at the space station and provide flight data on the on-orbit durability of Bigelow's inflatable modules compared to the outpost's existing metallic modules.
The deal signed in December follows a nonpaying NASA contract Bigelow got in 2011, under which the North Las Vegas, Nev., company worked up a list of procedures and protocols for adding BEAM to the space station. Bigelow got that contract, which did not call for any flight hardware, in response to a 2010 NASA Broad Agency Announcement seeking ideas for support equipment and services meant to help the U.S. portion of the International Space Station live up to its billing as a national laboratory.
See here for discussion of the Bigelow Expanded Aerospace Module (BEAM).
Robert Pearlman
Editor

Posts: 43148
From: Houston, TX
Registered: Nov 1999

posted 01-16-2013 05:38 PM




---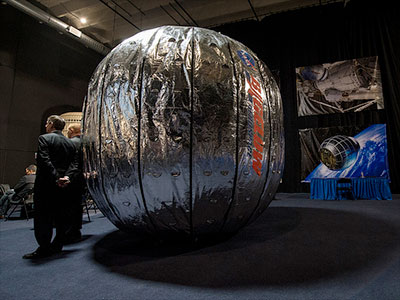 The Bigelow Expandable Activity Module (BEAM) is seen during a media briefing where NASA Deputy Administrator Lori Garver and President and founder of Bigelow Aerospace Robert T. Bigelow announced that BEAM will join the International Space Station to test expandable space habitat technology, Wednesday, Jan. 16, 2013 at Bigelow Aerospace in Las Vegas. BEAM is scheduled to arrive at the space station in 2015 for a two-year technology demonstration. Photo Credit: NASA/Bill Ingalls

Bigelow Aerospace imagery and NASA animation showing the size and placement of BEAM on the International Space Station: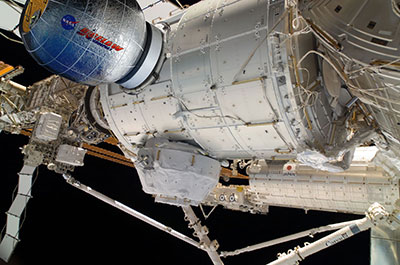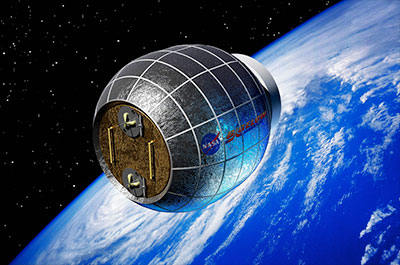 See here for discussion of the Bigelow Expanded Aerospace Module (BEAM).