Robert Pearlman
Editor

Posts: 48475
From: Houston, TX
Registered: Nov 1999

posted 05-29-2022 11:34 AM




---
Xinhua state news agency release
China prepares to launch Shenzhou 14 crewed spaceship

The combination of the Shenzhou 14 crewed spaceship and a Long March-2F carrier rocket has been transferred to the launching area, the China Manned Space Agency (CMSA) said Sunday (May 29).

The facilities and equipment at the launch site are in good condition, and various pre-launch function checks and joint tests will be carried out as planned, said the CMSA.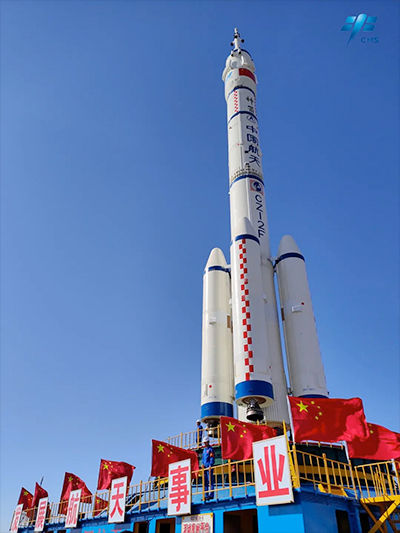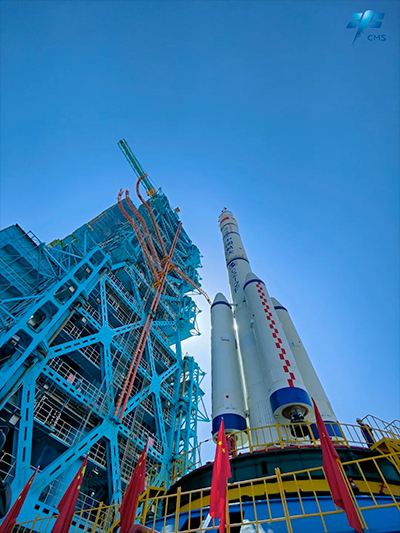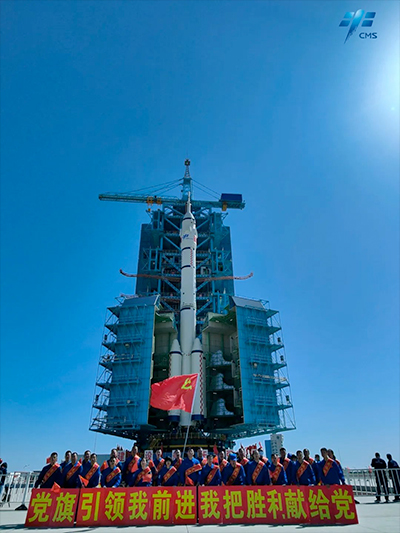 Robert Pearlman
Editor

Posts: 48475
From: Houston, TX
Registered: Nov 1999

posted 06-04-2022 10:01 PM




---
collectSPACE
Shenzhou 14 crew launches to complete China's space station

China has launched three taikonauts on a six-month mission to expand the country's single-module space station into a complete orbital outpost.

Chen Dong, Liu Yang and Cai Xuzhe lifted off on board China's Shenzhou 14 spacecraft on Saturday (June 4). The three crewmates flew atop a Long March 2F rocket from the Jiuquan Satellite Launch Center in the Gobi Desert at 10:44 p.m. EDT (0240 GMT or 10:44 a.m. local time on June 5).