Robert Pearlman
Editor

Posts: 38672
From: Houston, TX
Registered: Nov 1999

posted 01-10-2018 09:00 AM




---
collectSPACE
'Guardians of the Galaxy' Groot and Rocket inspire space station science contest

Two of the Guardians of the Galaxy are crossing over to the real space station to engage teens in science.

Rocket and Groot, characters from the Marvel comic book franchise, are taking sides in a competition that challenges students to propose microgravity science and technology investigations based on the talking raccoon's and tree-like creature's respective attributes. Two of the submitted ideas will be chosen to launch to the International Space Station, where they will be performed inside the U.S. National Lab later this year.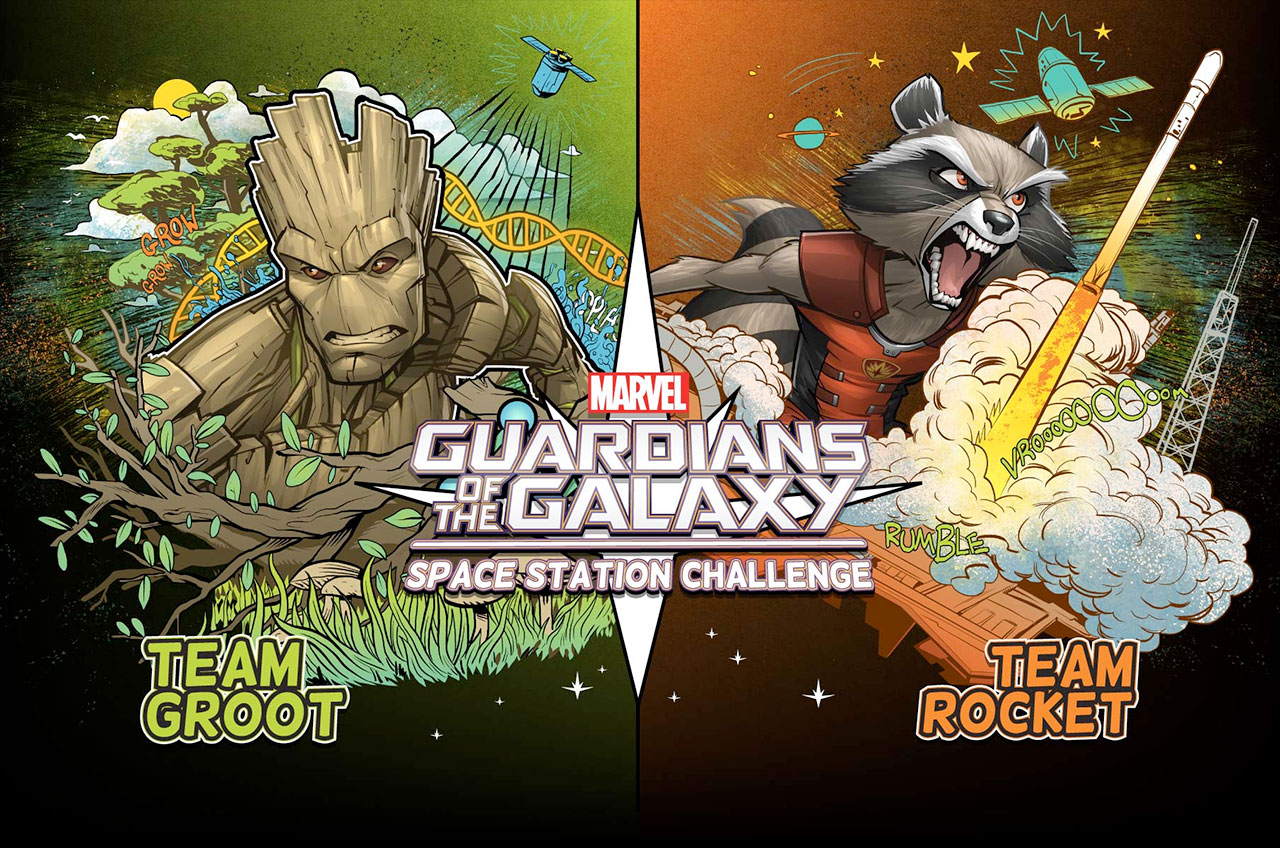 Robert Pearlman
Editor

Posts: 38672
From: Houston, TX
Registered: Nov 1999

posted 01-19-2018 10:20 PM




---
CASIS video
The Guardians of the Galaxy Space Station Challenge – Brought to you by the Center for the Advancement of Science in Space, and in partnership with Marvel Entertainment, provides researchers ages 13-18 the opportunity to submit flight experiments based on their favorite Super Hero characters: Rocket and Groot!

This video provides an overview on the challenge, and insight from Marvel on its role in promoting unique learning opportunities for its young fans onboard the International Space Station!