Robert Pearlman
Editor

Posts: 27328
From: Houston, TX
Registered: Nov 1999

posted 02-24-2005 11:19 PM




---
Media were invited today to follow the crew of the Space Shuttle's Return to Flight mission as they practiced for a spacewalk to replace an International Space Station gyroscope.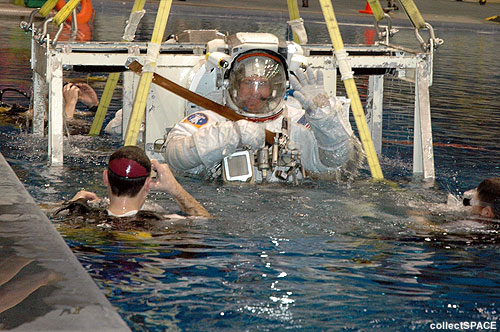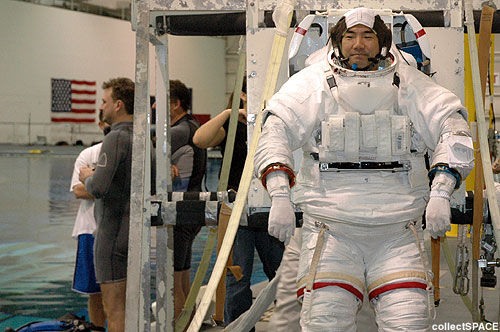 Starting at around 8:00am, Soichi Noguchi and Steve Robinson donned spacesuits and submerged in the 6.2 million-gallon Neutral Buoyancy Laboratory pool. Over the next six hours, they practiced the second of three spacewalks planned during their mission.
While Noguchi and Robinson simulated the spacewalk underwater, the rest of the crew practiced their roles at facilities adjacent to the pool.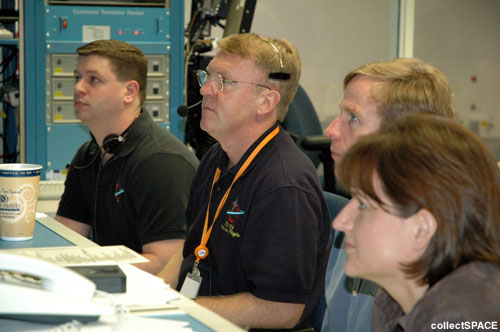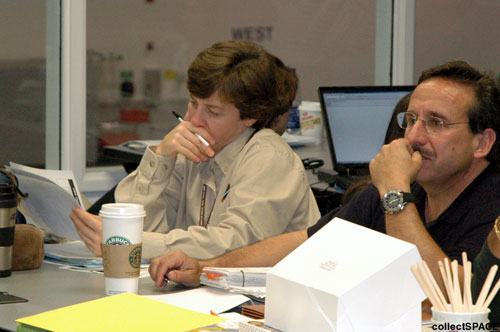 We had the opportunity today to observe the spacewalkers beside the pool as they prepared and completed the session, and to watch the other crew members as they trained. An exhibit area was also available during the day to provide hands-on access to several Shuttle return to flight safety enhancements.
In addition to photographing the crew, the media also had a chance to question Eileen Collins, James Kelly, Robinson and Noguchi about their upcoming flight.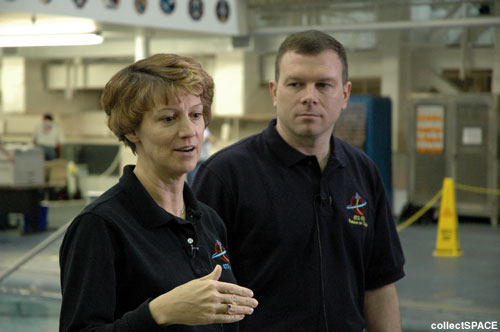 Asked by collectSPACE if she had any contact with previous Return to Flight crew members, Collins replied,
quote:

---

"We've spoken with STS-26's Rick Hauck about how our missions are the same and how they are different. For example, we're going to the International Space Station and we're definitely going up for a longer mission, a longer flight.

"We've realized our differences, but where we are the same are in the media activities that we have and want to support as much as we can. For example in late March, we're going to have orbiter rollout, and [as a crew] we're going to try our best to be there."

---
At a later session, collectSPACE asked Steve Robinson what the crew was doing to pay tribute to the fallen STS-107 crew.
quote:

---

"Our greatest tribute will be when we launch and reach orbit!"

---
Robinson continued to say that the crew will take a day during the mission to broadcast their feelings about Columbia's crew and in a more private activity, they will carry personal mementos for the STS-107 families.
Robert Pearlman
Editor

Posts: 27328
From: Houston, TX
Registered: Nov 1999

posted 02-25-2005 08:07 AM




---
More photographs from yesterday...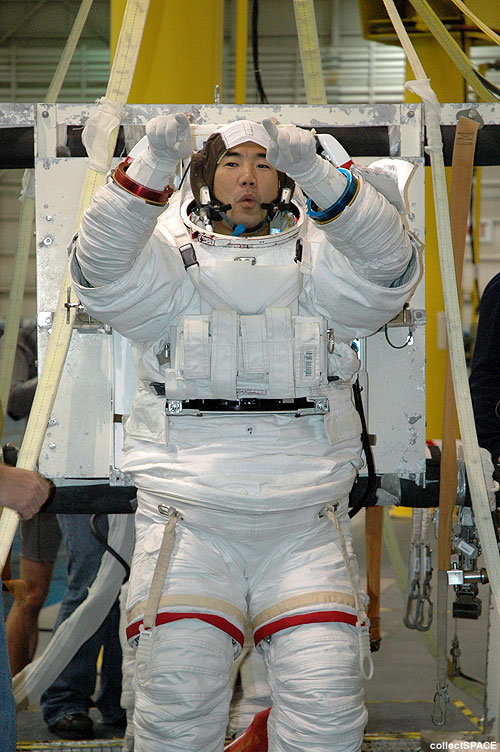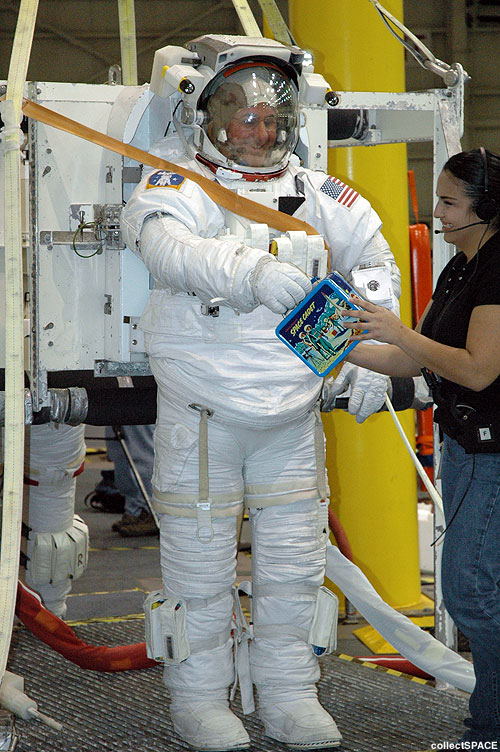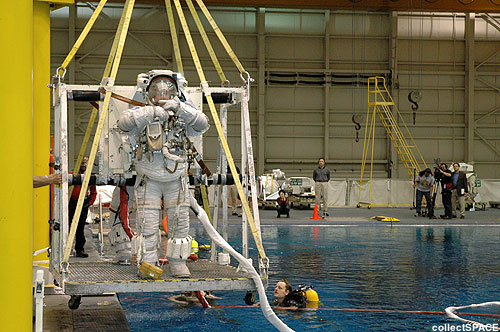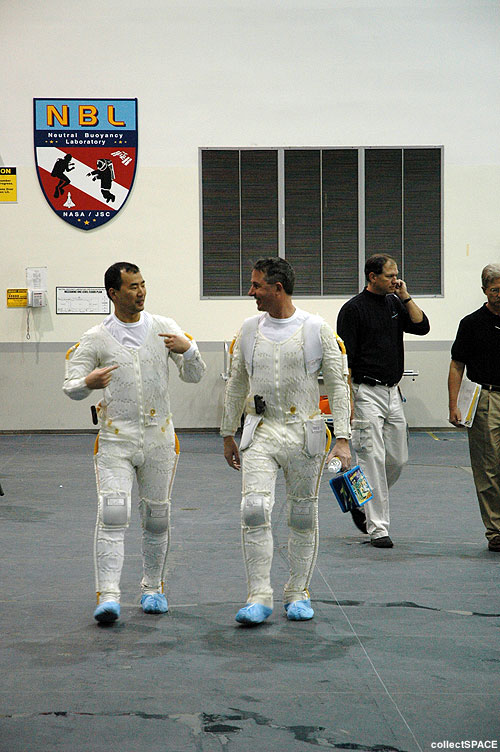 pokey
Member

Posts: 345
From: Houston, TX, USA
Registered: Aug 2000

posted 02-25-2005 11:06 PM




---
Great pics!!!!!!!