Robert Pearlman
Editor

Posts: 38765
From: Houston, TX
Registered: Nov 1999

posted 01-28-2018 12:46 PM




---
In its Harrisburg, Pennsylvania Hour 3 (Season 22) episode, Antiques Roadshow featured the 1963-1968 Pearl Tucker NASA Archive, a collection belonging the late Maj. Pearl E. Tucker, who headed the Space Nursing Program under the Air Force's Bioastronautic Operation Support Unit.

Beginning in 1965, Tucker was tasked with training nurses to support NASA's Gemini and Apollo astronauts (following in the path of Dee O'Hara, who began with the Mercury astronauts).

Tucker's niece brought the archive to the Antiques Roadshow on June 3, 2017, just a week after her aunt's death at 92. Among the collection, which was appraised by Timothy Gordon at $5,000 to $8,000 at auction, was a menu prepared for and signed by the Gemini 4 astronauts Jim McDivitt and Ed White (as well as backups Frank Borman and Jim Lovell) and photographs of Tucker and some her charges training and participating in spaceflight activities. The archive included a full album of memorabilia, including cards from the astronauts (not shown).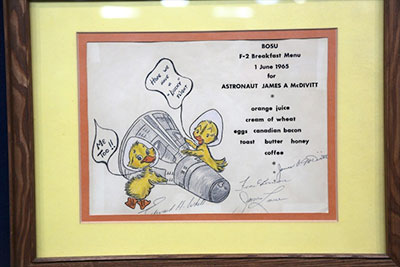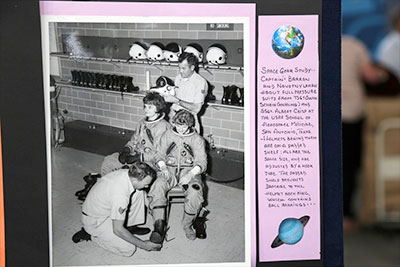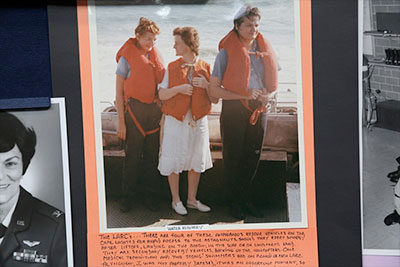 onesmallstep
Member

Posts: 1226
From: Staten Island, New York USA
Registered: Nov 2007

posted 01-29-2018 09:24 AM




---
What a nice archive; hopefully it can remain together and be passed on to relatives or given to a museum or library. It should be pointed out; USAF Lt. Shirley Sineath also worked alongside Dee O'Hara with the Mercury 7.

Ironically, the Space Nursing Society has a Wikipedia entry, but not O'Hara, as pointed out by someone on a space group page on Facebook, despite being depicted in the miniseries "From the Earth to the Moon."