This is Earthrise.
It was taken on Dec 24th, 1968 by the astronauts of Apollo 8 and it was the first time in history our planet had ever been seen from this vantage point. It is a vision of awe and wonder, and one that has forever changed our perspective of our planet and our place in the universe.
In all of human history, only 560 people have seen the Earth from space and had the opportunity to experience what is commonly referred to as the Overview Effect.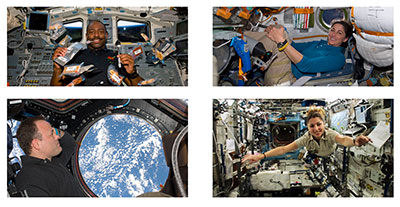 We, the Astronauts of Constellation, are honored to be among that number.
During our time in space we have seen the true beauty and fragility of our home, and we have returned to Earth with a new perspective.
A perspective that proclaims our interdependence with each other and our planet, and emphasizes our need for profound long-term collaboration between governments, communities, non-profits, enterprise and artists.
In 2018, our mission at Constellation is to share this profound perspective shift with students and decision-makers across the world.
We have collaborated with creatives, combining art and science to develop an experience we call Earthrise, which will evoke the awe and wonder that we experienced in space.
Earthrise will encompass these core programs:
EARTHRISE - The 100 Year Journey: a live cinematic large format presentation featuring astronauts, taking us on a journey from 1968 to 2068. It will travel to universities, festivals and conferences around the world.
EARTHGAZE: a contemplative and collective Virtual Reality experience, accompanying the presentation, simulating the profound phenomena of seeing the planet from low-earth orbit.
STARGAZE: an expedition into nature to gaze up into the Galaxy, with students and astronauts, and reframe our future from this vast perspective.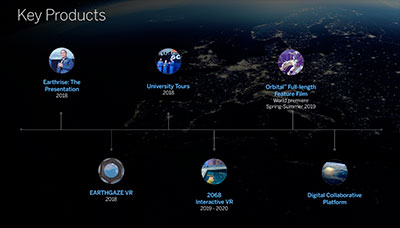 These efforts will serve as the foundation from which profound collaborative tools and platforms will be built; tools from which we can develop lasting, systemic solutions to the seemingly intractable problems that we all face.
The Constellation programs will also unfold into a legacy program of university chapters which will connect and support students as they reimagine solutions for our shared future.
Finally, as we look towards the solutions of the future, we will fund & support moonshot ideas that embody the values of Constellation and will change the trajectory of our civilization.
We are at an inflection point in our history, and never has the need for collective action been greater.
We have a goal to raise $2M before spring of 2018. This money will allow us to build out our programs and launch our platforms. Please join us as a co-creator in this mission and donate today. This mission is about community. It's about getting people connected and engaged who understand that a perspective shift is required to affect real and lasting positive change in our world.
We invite you to join our Constellation. — Leland Melvin, Anousheh Ansari, Nicole Stott and Ron Garan
The first 100 people to make a donation will be included in our Founding Supporters Wall on constellation.earth when it launches in early 2018 as well as receiving exclusive Constellation merchandise.