Robert Pearlman
Editor

Posts: 27327
From: Houston, TX
Registered: Nov 1999

posted 06-09-2011 03:59 PM




---
Veronica Osorio's solo show First Woman On The Moon will debut at the Upright Citizens Brigade Theatre in New York at 8 p.m. on Friday, June 17. Tickets are $10, and can be reserved here.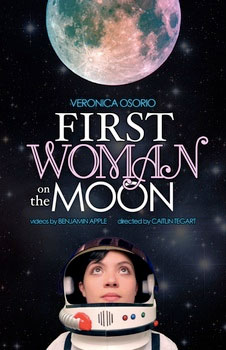 With the current American President's popularity among females declining, NASA is forced to run a Willy Wonka-style contest offering common American women the chance to finally go to the moon.

The five women, however, who get their hands on the golden tickets are anything but common.

Join a cantankerous grandmother, a prostitute turned business whiz, a depressed mommyblogger, an energetic tween, and a visionary as they ponder a lunar life.