posted 10-16-2012 03:10 PM




---
Great description.

Here is a nice reference on the FDAI operations as a whole.

The page contains images from John Fongheiser whose website contains other great pictures of his FDAIs opened up. Some of the servos and rotary contacts used in manipulating the eight-ball sphere are detailed.

The LM10-14 Familiarization Manual also contains some details of IMU-FDAI signal sources/conversions/etc.

These are wonderful instruments as noted in the earlier thread. I acquired an early Shuttle Sim FDAI from John which seems to have started out in the LM Sims.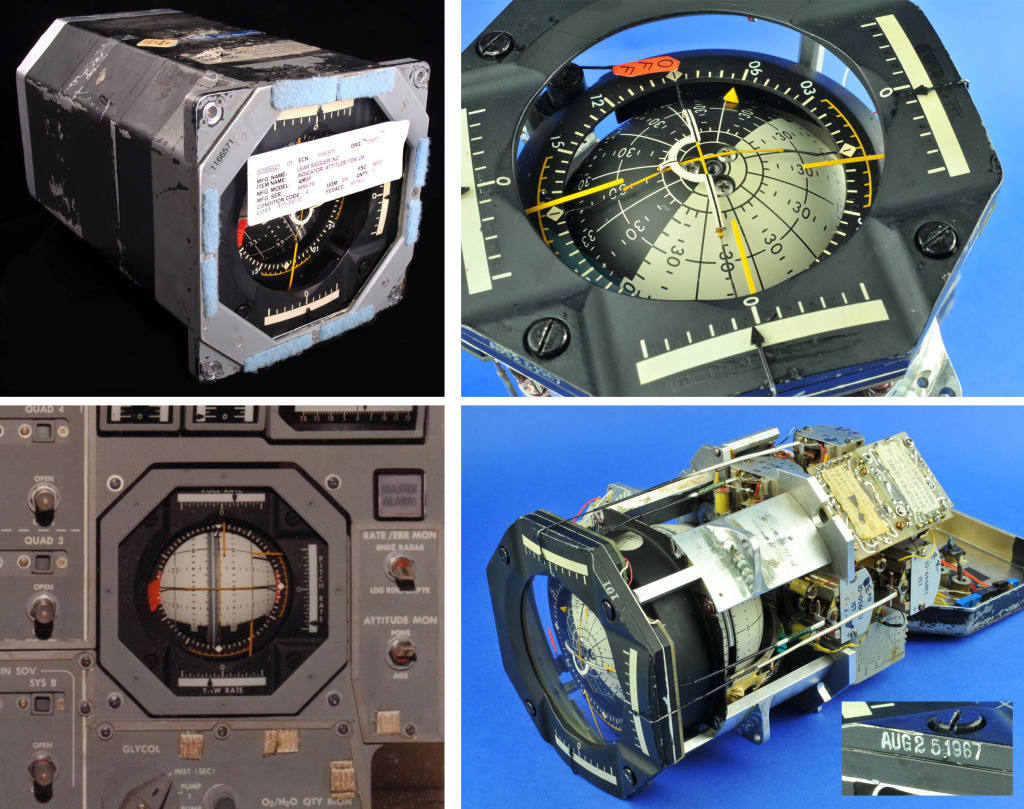 As seen in the upper right photo (click to enlarge), the Roll/Pitch/Yaw rate indicator needles surrounding the eight-ball have had their markings blacked out - just painted over really - but otherwise the details match exactly that of the LM FDAI as seen in the Apollo 14/LM8 Panel 2 photo lower left. The (Singer) Link labeling, 1967 manufacture date-stamp, and a few other tidbits are additional clues of re-use from Apollo/LM, I think.
Most of the servos/resolvers of the eight-ball here are buried deep in the cage so hard to see. The galvanometers for the rate-indicator needles are the most prominent pieces of internal instrumentation.