dave
Member

Posts: 404
From: Hinckley
Registered: Oct 2003

posted 02-16-2019 08:06 AM




---
I have a copy of Gene Cernan's wonderful book "The Last Man on the Moon" with his signature across the inside title page and would like it to go to a good home but have no idea of its value?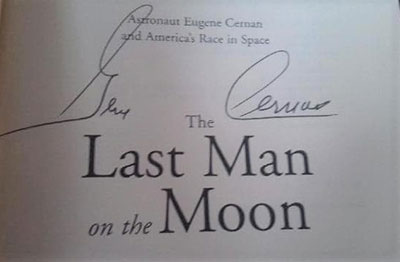 Steve Zarelli
Member

Posts: 711
From: Upstate New York, USA
Registered: Mar 2001

posted 02-16-2019 08:48 AM




---
The Cernan book would probably sell for around $100.

I checked on eBay out of curiosity and the prices seem all over the board. Sometimes personalized copies selling for more than unpersonalized, etc. I assume first printings would also be worth a premium.