Ianhetho
Member

Posts: 293
From: Bogangar NSW Australia
Registered: May 2018

posted 04-03-2023 03:59 AM




---
For sale or trade, I have eight Apollo signed cheques: Jim Irwin, Deke Slayton, Richard Gordon, Walt Cunningham, Charles Conrad, Edwin E Aldrin, Edgar D Mitchell and Don F Eisele.

I would like to trade some or all for moonwalker signed index cards. Not necessarily one for one but looking for a good fair trade.

I would also consider offers on the cheques. Shipping from Australia so a bulk trade welcomed. Please email me for clearer pics and offers.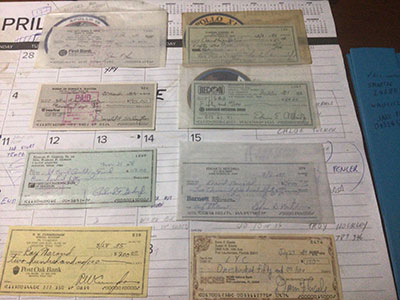 Ianhetho
Member

Posts: 293
From: Bogangar NSW Australia
Registered: May 2018

posted 04-14-2023 02:22 PM




---
Wow not even a nibble.

Still entertaining offers of the whole set with free shipping from Australia. Eight Apollo astronaut signed cheques including four moonwalkers. Throw me a bone.