Guy DuMont
Member

Posts: 227
From: Aurora IL USA
Registered: Feb 2004

posted 11-16-2021 08:52 AM




---
For sale, Space Legacies' "Steps To The Moon" lucite. It features three large samples of flown material from the Mercury, Gemini and Apollo programs:
Utility cloth carried by Wally Schirra on his Mercury flight.

Flown swatch from a recovery parachute flown on Gemini X, from the collection of Gemini commander John Young.

Swatch of Beta cloth flown to the moon on Apollo 17, carried by CMP Ron Evans.
Comes in original box, with signed COA, detailing all artifacts and a CD with extensive provenance for each artifact.

In new condition. $499 plus shipping. prefer personal check for payment.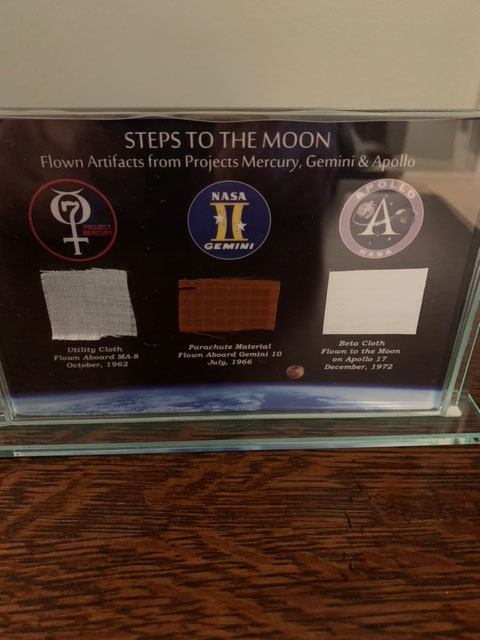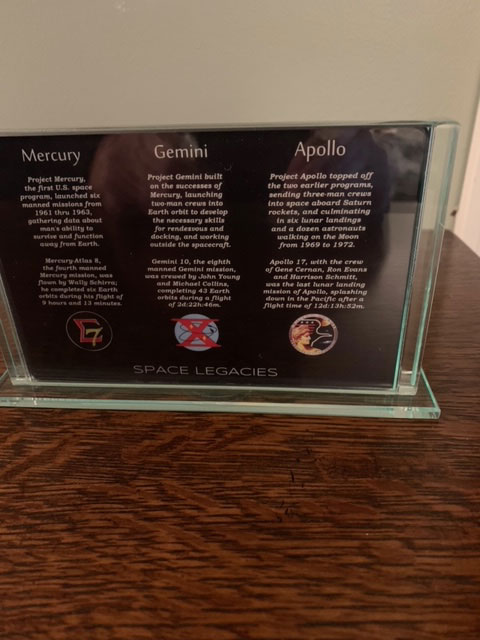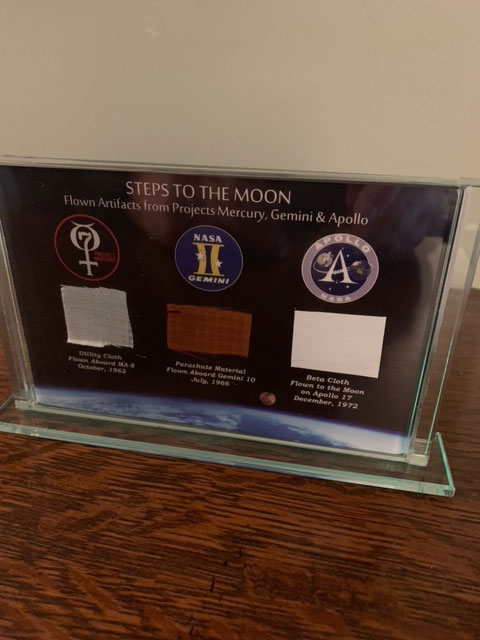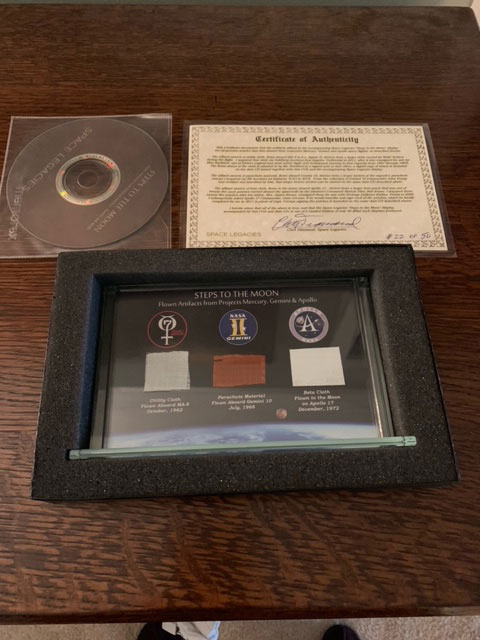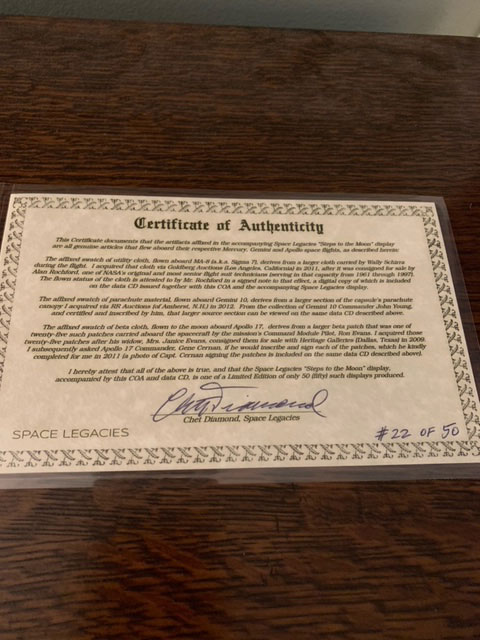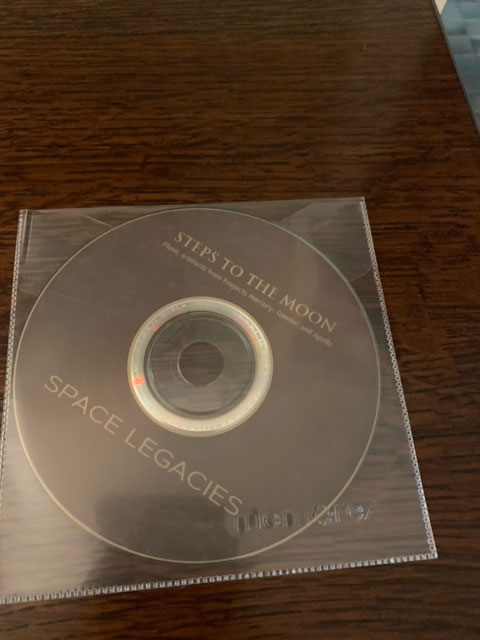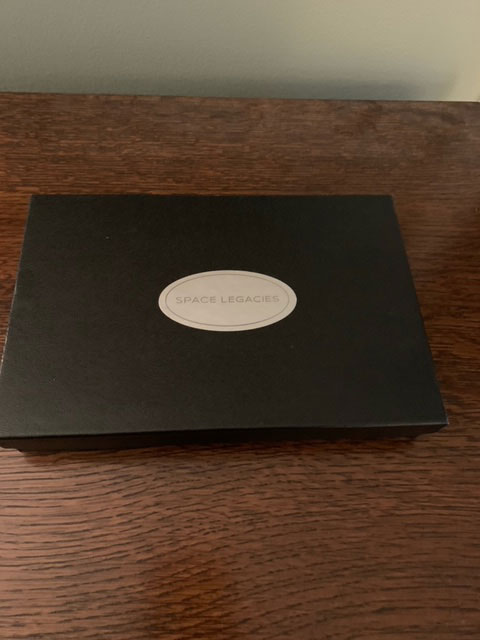 Guy DuMont
Member

Posts: 227
From: Aurora IL USA
Registered: Feb 2004

posted 11-20-2021 07:29 AM




---
Reduced $449.99, would be interested in trade for SpaceX artifacts.