Forty-five years ago today (March 3, 2014) Apollo 9 was launched. The flight, known as the D mission, included the first manned test launch of the Grumman Lunar Module as well as the first EVA test of the backpack to be worn on the Moon. Jim McDivitt, Dave Scott and Rusty Schweickart met or exceeded all mission goals.
Today, I am unveiling my Apollo 9 45th anniversary commemorative patch. The design was created along with Jorge Cartes R and depicts the mission highlights in an attempt to capture the feel of the time.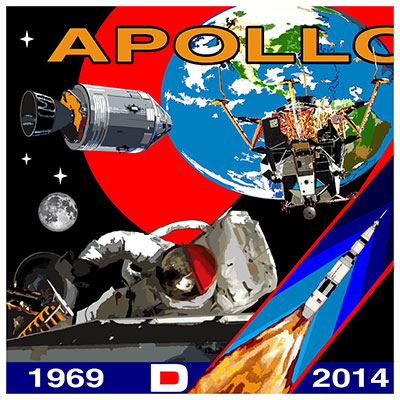 The price is $10 each for the 4.5 inch patch plus $7 for domestic USPS Priority Mail and $20 International. Orders can be combined. This is a one-time offer for a very limited edition patch. This offer will not be repeated. Please print and send in this form along with your payment.