thisisajob
Member

Posts: 207
From: Houston, TX USA
Registered: Sep 2007

posted 12-25-2013 02:13 PM




---
I am trying to sell this piece but know almost nothing about it. Anyone have any information about it? Trying to find out before establishing a price on it.

Would appreciate any information folks might have as well as any offers for it.

There is a small chip out the of the upper right edge of it — I was told it could be repaired but will leave that for the buyer to decide — adds a little character if you ask me. Anyway...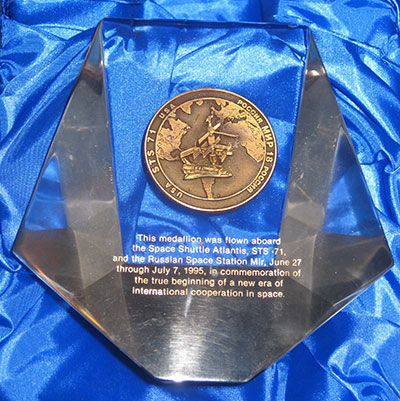 I did find this picture of a larger two-piece medallion that flew as halves on STS-71. The medal in lucite is smaller.