george9785
Member

Posts: 187
From: Burnaby, BC, Canada
Registered: Nov 2010

posted 03-14-2013 01:15 PM




---
I purchased the STS-26 flown items presentation pictured below awhile back and will be listing it for sale on eBay in the next week or two along with some other shuttle-flown presentations. I like the design of the decal that is included on the presentation and would have liked to have had an embroidered patch version but I'm doubtful that one was ever produced - if anyone knows otherwise, please advise...

So anyway, before I sold the presentation, I decided I would have the design put to embroidery (the end-product is also pictured below) and make them available for sale. I'll also be listing these on eBay soon but I'm offering them here too for a little less.

The price will be $15 each (CDN or US$). Shipping is $1 for Canada, $1.50 for the US, and $2 elsewhere. For each additional patch, add $0.50 to the shipping amount.

The patches are 100% embroidered and 4" in diameter. I had them produced with both a bare and iron-on backing so please specify what backing you want if you decide to purchase.

Please contact me through my email if interested.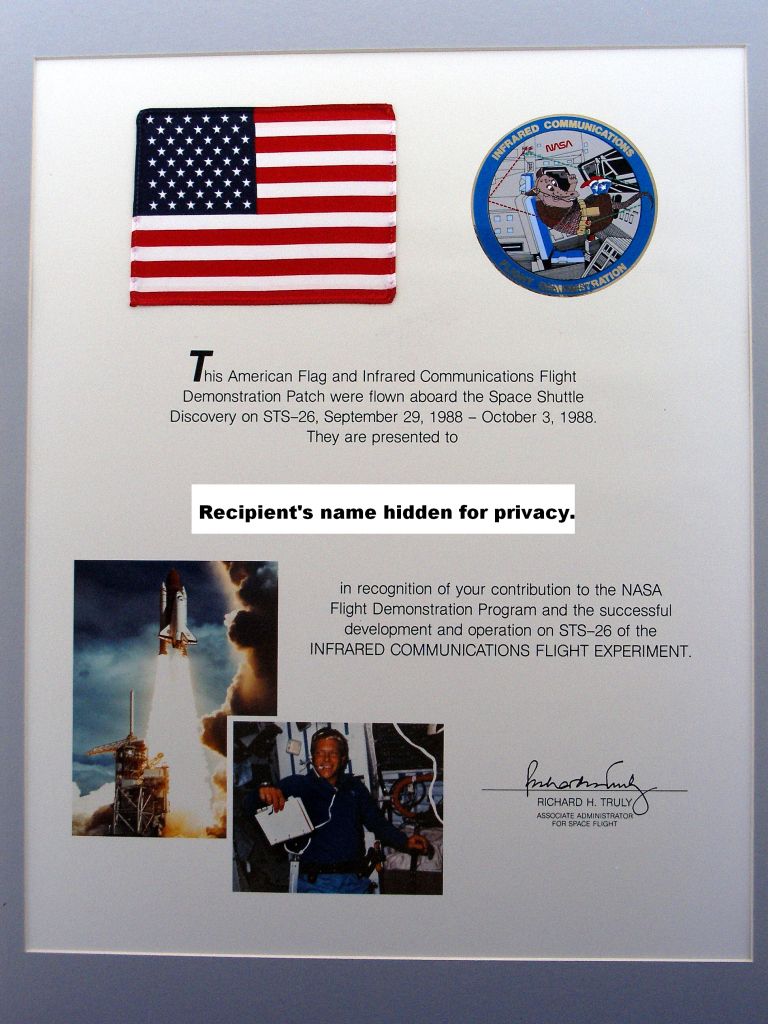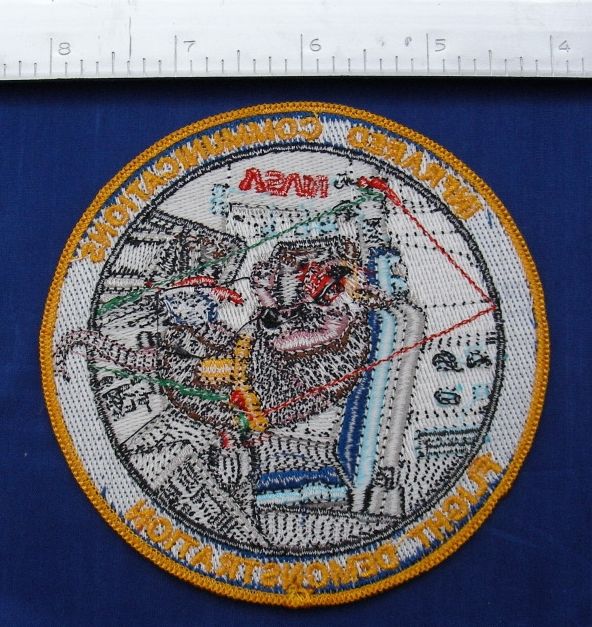 James913
Member

Posts: 36
From: Houston, TX USA
Registered: Oct 2004

posted 03-14-2013 02:05 PM




---
Here's the 5-inch Eagle patch...
george9785
Member

Posts: 187
From: Burnaby, BC, Canada
Registered: Nov 2010

posted 03-14-2013 02:18 PM




---
Thank you guys for sharing that information. I follow eBay fairly closely and have never seen the patch show up there for at least the last six months (not that I couldn't have missed a listing for the patch). The Eagle One version appears to be well done.