rjurek349
Member

Posts: 826
From:
Registered: Jan 2002

posted 02-02-2013 05:14 PM




---
For sale is one of the Al Worden flight-certified Orbit Monitor Chart map plates from Apollo 15. Originally from the space collection of Dave Scott, this map plate comes with a signed letter from Al Worden and a copy of the original COA from Dave Scott.

(The map was originally part of an 18 plate set, all attached together. A collector bought the flown set from Scott at auction, had Worden flight certify each plate and letter, and then separated and sold the plates individually.)

A recent thread on cS seems to suggest the possibility of surface flown, although three sets of the Orbit Monitor Chart maps flew on Apollo 15: two in the CM, and one in the LM. These were originally sold for $2,500 per map plate when issued by the collector. The last sale at RR auction of such a plate in Nov of 2011 realized $2,900.

I am offering the below plate for $2,599, or best offer, which includes either USPS registered mail (for US) or FedEx (international) delivery. Please contact me via my email address above if interested. Thanks.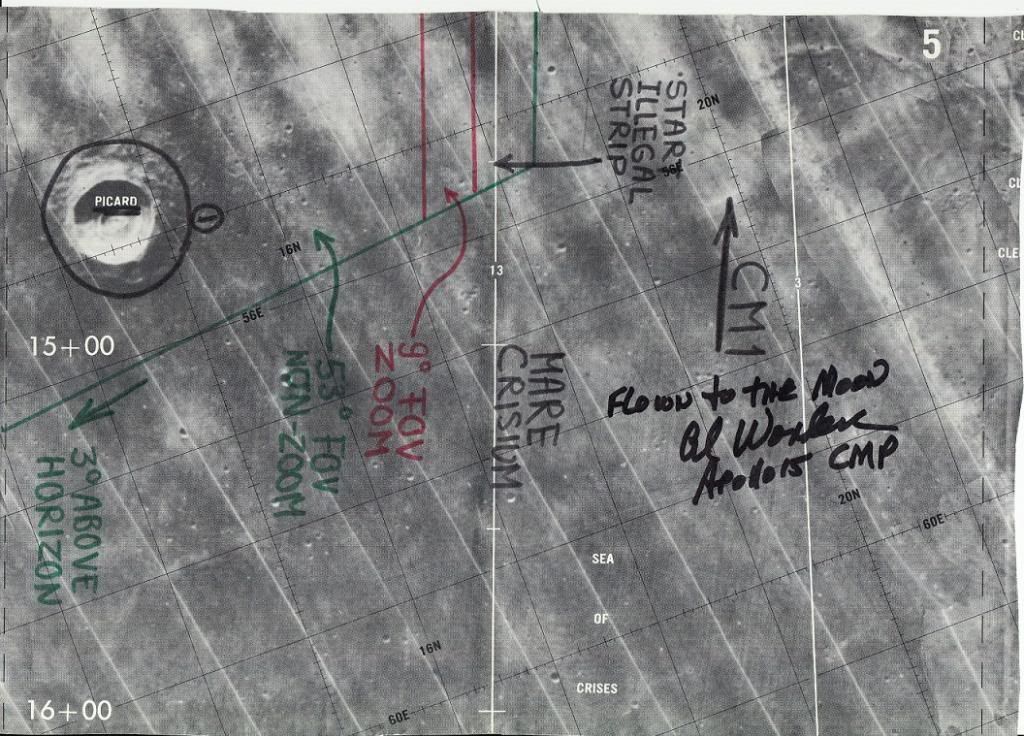 rjurek349
Member

Posts: 826
From:
Registered: Jan 2002

posted 02-02-2013 05:34 PM




---
I also have for sale the training used Orbit Monitor Chart from Apollo 15 that was used by Dick Gordon (see "Gordon" name sticker on map), and hand signed and "training certified on the first map plate by Richard Gordon as such. This includes all 18 map plates, still attached with tape together in one long, continuous loop, as they were meant to be for flight. If Dick had flown the flight, this map set would have gone with him! Such training map sets are rare. I am asking $1050 for this map set, which includes free shipping (USPS registered mail in US; FedEx overseas). Please email me if interested. Thanks.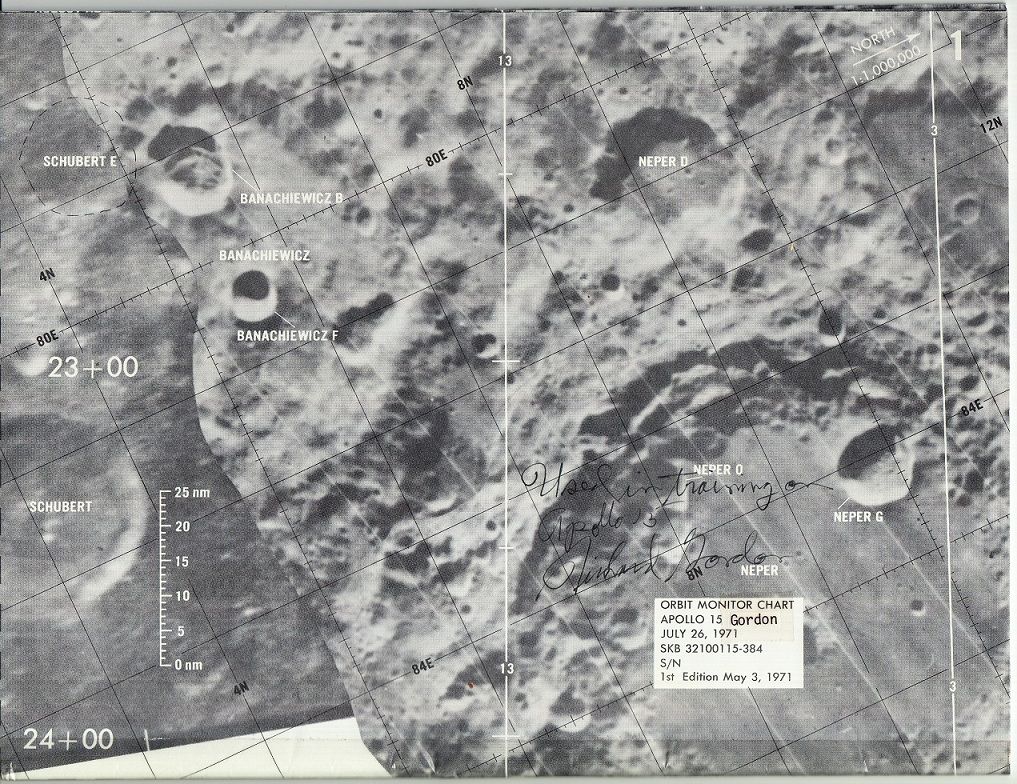 And to show you it is an exact match, here is the "clean" unflown training version of plate No. 5 to compare with the marked up and flown version above:
rjurek349
Member

Posts: 826
From:
Registered: Jan 2002

posted 02-08-2013 10:26 PM




---
Final price drop on both:

$1,499 on the map plate.
$749 on the complete training map (all 18 plates).