X-Plane Fan
Member

Posts: 108
From: CA, USA
Registered: Jul 2007

posted August 14, 2011 02:03 PM



---
On Saturday, August 13, the Lancaster, CA JetHawks held their annual aerospace appreciation night with this year's honoree being Apollo 13 astronaut Fred Haise.
Events included an F-18 flyover, Haise throwing out the first pitch and free bobblehead dolls for the first 1,500 people through the gate.
Events also included a salute the the space shuttle ALT program with ALT pilots Haise and Fullerton and SCA pilots Fitz Fulton and Tom McMurtry.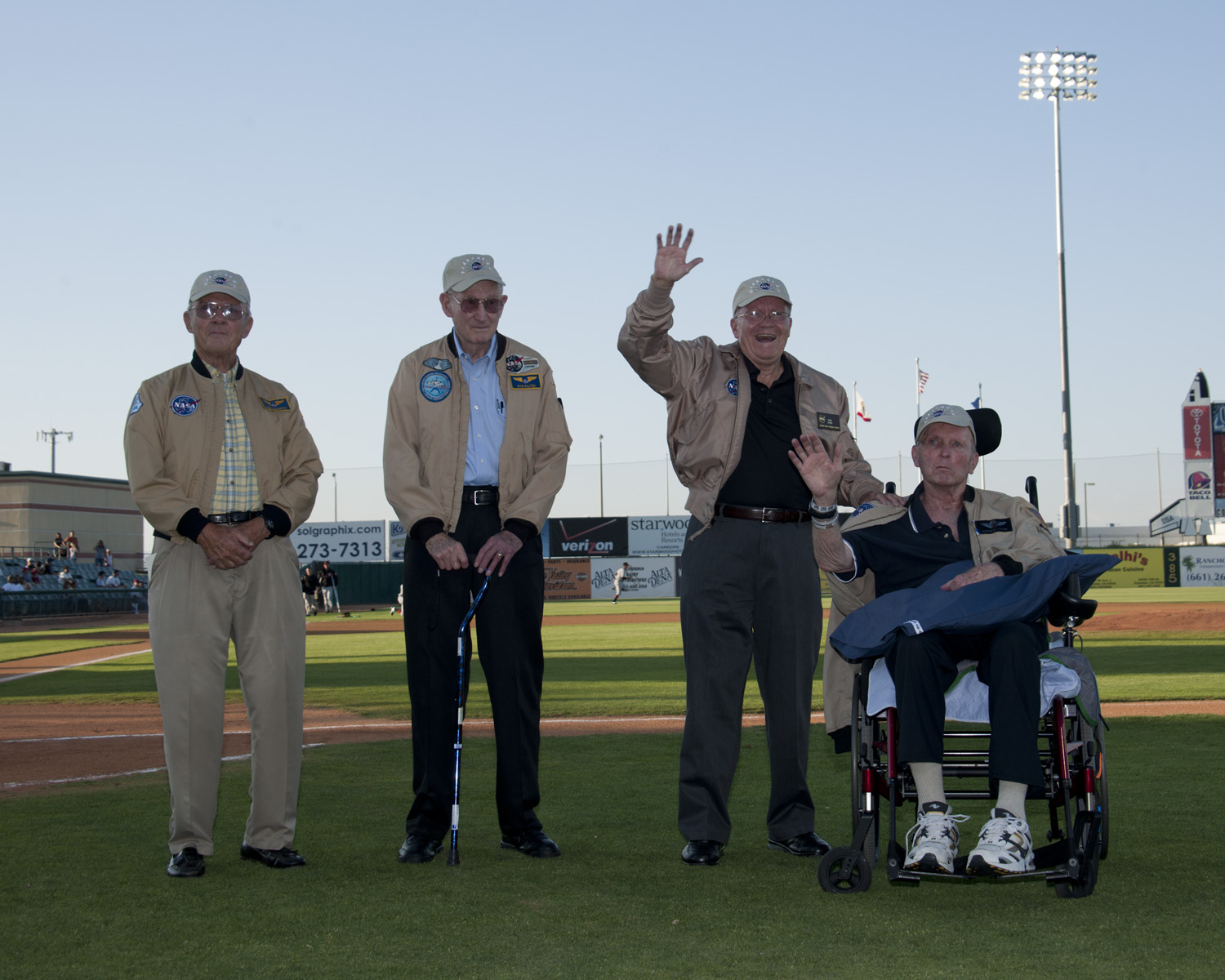 All in all it was quite the fun night.
albatron
Member

Posts: 1986
From: Stuart, Florida, USA
Registered: Jun 2000

posted August 14, 2011 06:31 PM




---
GREAT pics - thanks! And really great to see Gordo out as well.
capoetc
Member

Posts: 1629
From: Newnan GA (USA)
Registered: Aug 2005

posted August 16, 2011 01:08 PM




---
Sounds like a great time, and a nice tribute as well.

It is nice to see Gordon Fullerton out and about.
Aztecdoug
Member

Posts: 1305
From: Huntington Beach
Registered: Feb 2000

posted August 16, 2011 03:14 PM




---
I echo the above comments at how wonderful it is to see Gordo out at the ballgame. Thanks for the pics.