Robert Pearlman
Editor

Posts: 42986
From: Houston, TX
Registered: Nov 1999

posted 04-11-2007 03:11 PM




---

Hatbag comic strip courtesy D. Hitt and L. Hughes
Yuri Gagarin was the first human to go into space on April 12, 1961. The US Space Shuttle first launched on April 12, 1981. Yuri's Night is like the St. Patrick's Day or Cinco de Mayo for space. It is one day when all the world can come together and celebrate the power and beauty of space and what it means for each of us.
With 120 parties in 32 countries on 6 continents and on two worlds*, there's sure to be a party near you!
http://www.yurisnight.net/2007/
collectSPACE.com is a proud sponsor of the Yuri's Night celebration.
Personally, I will be attending the party in Houston (where I hope to win a free zero-g flight). Where will you be?
*If you cannot be at a physical world party, join Yuri's Night in Second Life.
TRS
Member

Posts: 721
From: Wellington, New Zealand
Registered: Mar 2003

posted 04-12-2007 07:34 AM




---
We were in Lower Hutt - making the most of the cold and damp evening by having an indoor BBQ and watching "Space Race" and Apollo 13. We Toasted Yuri with Astronaut Cocktails (and decided they were more like rocket fuel) and generally had a fun evening. The cake was cut by Stu Thomson who was born in New Zealand just as news reached here of Yuri's flight.

A quiet but fun evening.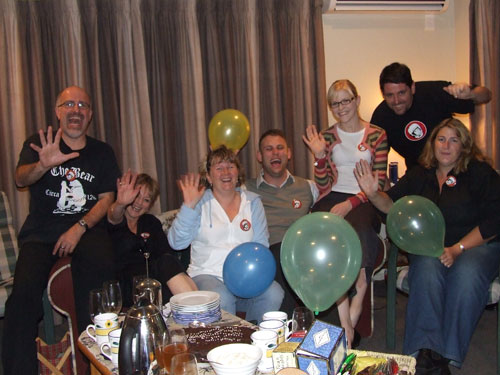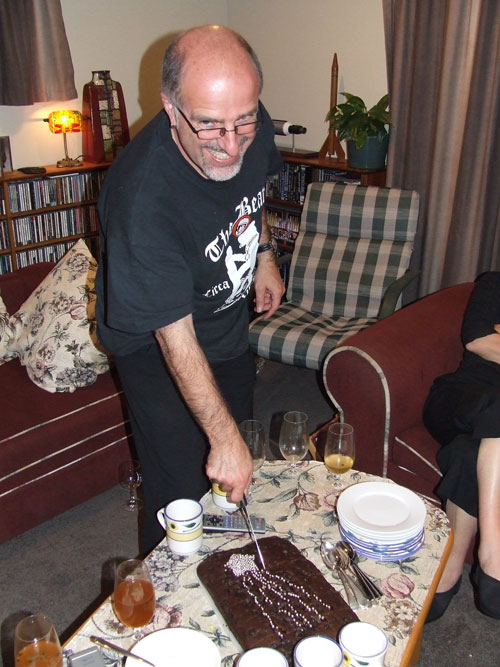 Robert Pearlman
Editor

Posts: 42986
From: Houston, TX
Registered: Nov 1999

posted 04-12-2007 08:54 AM




---
Google gives a nod to the anniversary: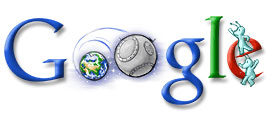 Robert Pearlman
Editor

Posts: 42986
From: Houston, TX
Registered: Nov 1999

posted 04-13-2007 12:46 AM




---
The Houston Yuri's Night party was a blast! My thanks to Nick Skytland, Amanda Stiles and everyone behind tonight's party with the Houston section of the American Astronautical Society for the very warm welcome and great time! A few pics for your viewing pleasure...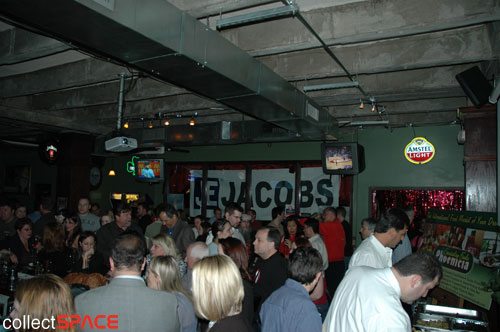 The party was held at Pub Fiction in midtown Houston, a great bar, that was filled with Yuri Night's revelers. This is just the 'VIP' room — there was a larger main bar and an open air room. It was great to see so many twenty- and thirty-somethings (with the smattering of 40 and olders) celebrating space history together.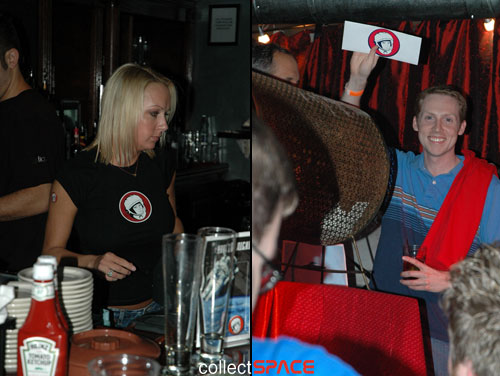 At left: all the bartenders were outfitted appropriately in smart Yuri's Night tees (also available for purchase at the party).
At right: the winner of the Zero-G flight raffle, sponsored by Jacobs. Congratulations Jeremy!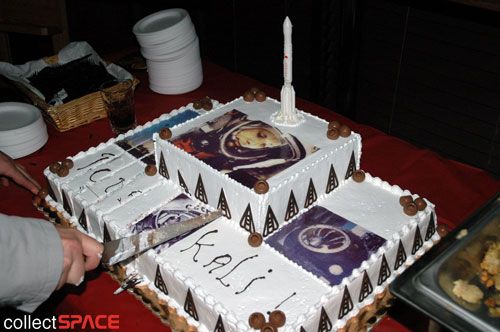 A Yuri's Night party would not be complete without a cosmonaut or two (at least not in Houston). Salizhan Sharipov, seen here enjoying the cake pictured above, and Yuri Malenchenko were spotted among the crowd.