cosmos-walter
Member

Posts: 419
From: Salzburg, Austria
Registered: Jun 2003

posted 04-07-2014 07:05 PM




---
On 15.11.1992 Resurs 500 was launched from Kosmodrom Plesetsk with a Soyuz-U rocket. The capsule commemorating 500th anniversary of Columbus arriving in America, 35 years Sputnik as well as 35 years Roman treaties was similar to Yuri Gagarin's Wostok capsule. It delivered 19 orange containers with goods, peace messages, art and icons.

On 22.11.1992 it splashed into Pacific ocean 200 km away of Grays Harbor and was recovered by Russian Radar vessel Marshall Krylov.

In my collection I have a cover which was flown on Resurs-500 spacecraft in 1992. Does any cS'er know how many such covers were flown? Is every flown cover accompanied by a certificate? Are there different types of flown covers? Do also unflown covers exist?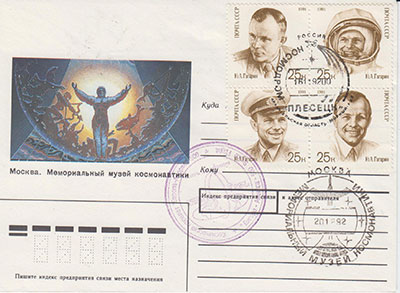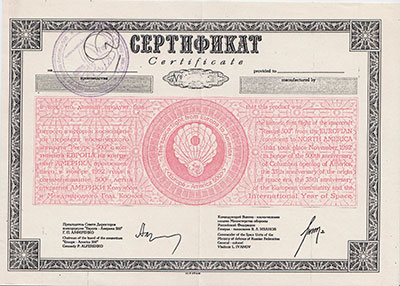 Antoni RIGO
Member

Posts: 20
From: Palma de Mallorca, Is. Baleares - SPAIN
Registered: Aug 2013

posted 04-08-2014 01:10 PM




---
Walter, a great cover, as usual in your collection. Sorry, but unfortunately I cannot answer to any of your questions, very interesting indeed.

With the only purpose to add some images of this mission, please see my three covers (two differents for launch, but unflown, and one for recovery).

Any comments about them will be welcomed. Thanks in advance and good luck. I hope you find someone with all or at least some of answers.