eurospace
Member

Posts: 2275
From: Brussels, Belgium
Registered: Dec 2000

posted 04-05-2007 02:13 AM




---
The Cleveland post office is having a busy year with space postmarkers: four of them are planned between February and October 2007. All bear the identical name tag of "Glenn Research Center Station", but commemorate different anniversaries:

20 February 2007: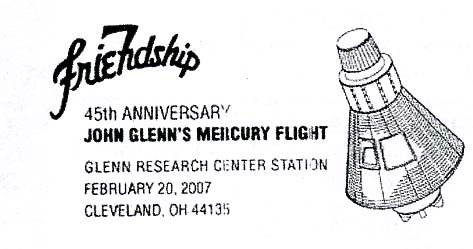 45th Anniversary John Glenn's Mercury Flight
Grace period extended until 20 April 2007.
17 August 2007: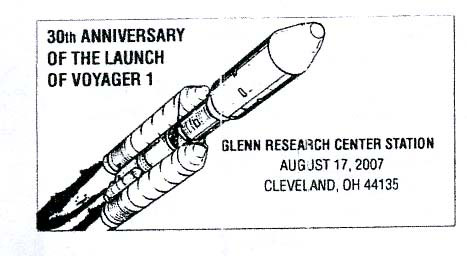 30th Anniversary of the Launch of Voyager 1
15 September 2007: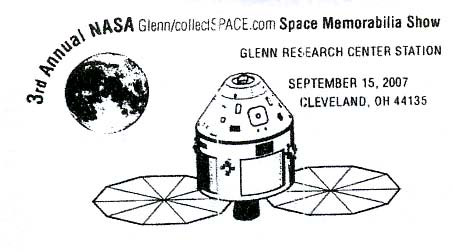 3rd Annual NASA Glenn/collectSPACE.com Space Memorabilia Show
4 October 2007: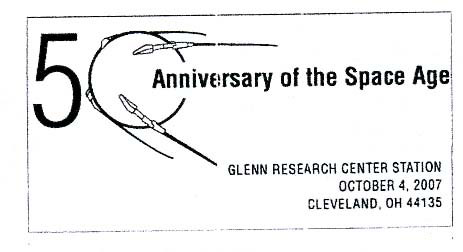 50 Anniversary of the Space Age
To send in your own stamped envelopes, this is the address to use:
Pictorial Cancellations,
Glenn Research Center Station,
Postmaster,
5600 Woodland Avenue,
Cleveland, OH 44104-9998,
USA.
------------------
Jürgen P Esders
Berlin, Germany
http://groups.yahoo.com/group/Astroaddies