RMH
New Member

Posts:
From:
Registered:

posted 09-11-2003 02:33 PM




---
Here is an image of the new astronaut stamps to be released in Canada on Oct 1, 2003.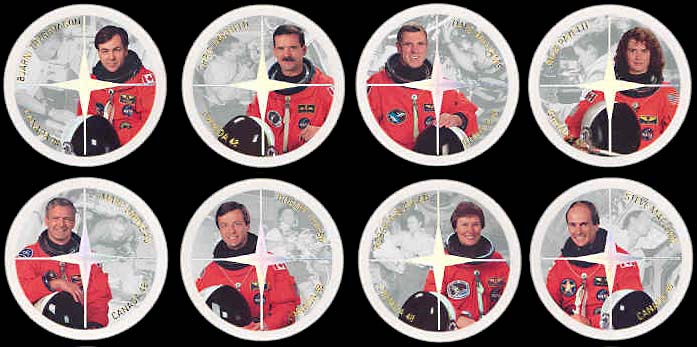 [This message has been edited by collectSPACE Admin (edited September 11, 2003).]
micropooz
Member

Posts: 1239
From: Washington, DC, USA
Registered: Apr 2003

posted 09-11-2003 07:39 PM




---
Definitely cool! And they beat the socks off of anything that the US has issued recently...