Robert Pearlman
Editor

Posts: 49567
From: Houston, TX
Registered: Nov 1999

posted 11-28-2022 04:59 PM




---
NASA Administrator Bill Nelson has been seen recently (since at least June 2022) wearing a new patch on his blue flight jacket.

The patch, which reads "Onward and Upward" depicts the moon and Mars. Along the border are icons representing the X-59 Low-Boom Flight Demonstrator, a Mars Science Laboratory-class rover, the International Space Station and the Space Launch System.

At the top of the patch are three names: Melroy (Deputy Administrator Pam Melroy), Nelson (Administrator Bill Nelson) and Cabana (Associate Administrator Bob Cabana).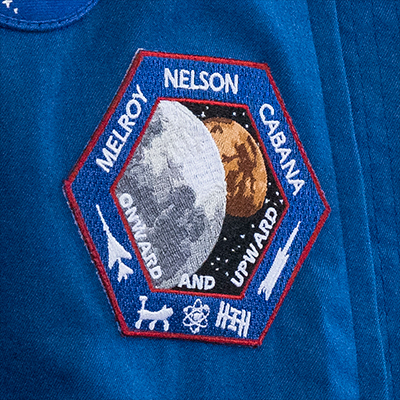 David C
Member

Posts: 1374
From: Lausanne
Registered: Apr 2012

posted 11-29-2022 02:03 PM



---
I can't help giggling. Anyway, I thought the Mars Rover was a dog off for a walk until I read your text Robert.