Robert Pearlman
Editor

Posts: 46592
From: Houston, TX
Registered: Nov 1999

posted 07-11-2021 07:34 PM




---
Virgin Galactic has debuted its own astronaut wings to be presented to those who fly as passengers aboard its suborbital flights.

Former Canadian astronaut Chris Hadfield presented Unity 22 crew members Sirisha Bandla, Colin Bennett, Richard Branson and Beth Moses with the first set of Virgin Galactic astronaut wings, which were modeled after sycamore seeds.
It is the time of year where from the sycamores and maples, these little keys, after having worked so hard to grow vertically, are going to detach from the mothership of their tree and float and tumble and plant a seed somewhere else. The wings that are the Virgin Galactic wings that I have the huge privilege of pinning on the crew are those sycamore seeds.
These are not the best photos, but here is a first look at the new wings: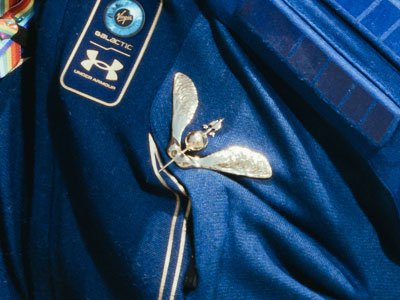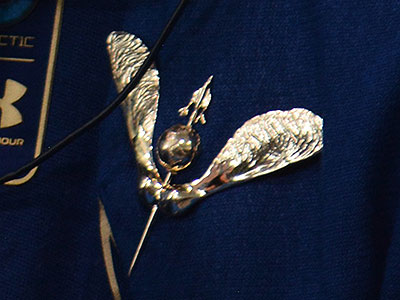 And from Moses' flight suit, the new Virgin Galactic astronaut wings alongside the Federal Aviation Administration's (FAA) Commercial Astronaut wings.